Honor for Phase-Shift Lithography Innovator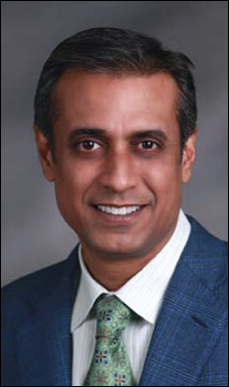 Buno Pati (B.S. '86, M.S. '88 and Ph.D. '92, electrical engineering) will be inducted into the Clark School's
Innovation Hall of Fame
on October 15 for his innovations in phase-shift lithography, which have driven the development of smaller and smaller electronic devices with ever expanding applications. Pati's work has improved the capabilities of everything from computers to cell phones to GPS devices to MP3 players.
Pati is a member of the Clark School Board of Visitors and the University of Maryland Board of Trustees.
For more information on Pati's work and recent ventures, please refer to the Fall 2009 issue of E@M Magazine. An article about Pati is available online.
The induction ceremony will take place at 5 p.m. in the Innovation Hall of Fame in the Jeong H. Kim Engineering Building. The ceremony will be followed at 5:30 p.m. by the Charles and Helen White Symposium on Engineering Innovation.
Published August 12, 2009