Skibniewski Elected to Academy of Engineering in Poland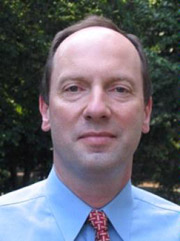 Civil and Environmental Engineering Professor Mirosław Skibniewski has been elected as a member of the Academy of Engineering in Poland. His nomination was approved unanimously by the Academy's General Assembly based on his leadership and contributions to the field of construction engineering, as well as in recognition of his sustained outstanding service as editor of international scholarly journals in civil engineering and construction.
"This is a great recognition of Prof. Skibniewski's contributions to the field of Civil and Environmental Engineering, and I congratulate him on this significant achievement," said Clark School of Engineering Dean Dr. Darryll Pines.
Prof. Skibniewski will give a Dean's Podium distinguished lecture at Ben-Gurion University, Israel, on April 15, 2013, titled "The Impact of Technology Innovation on Project Productivity." He was also recently appointed as Distinguished Visiting Professor with the School of Electrical, Mechanical and Mechatronic Systems at the University of Technology, Sydney, Australia.
Miroslaw J. Skibniewski is Professor of Construction Engineering and Project Management in the Department of Civil and Environmental Engineering at the University of Maryland in College Park. Prior to his current appointment, he served for 20 years as a faculty member at Purdue University in West Lafayette, Indiana, where he was Professor of Civil Engineering, Construction Engineering and Management. He received his M.Eng. degree from Warsaw University of Technology, and M.S. and Ph.D. degrees from Carnegie-Mellon University. Prof. Skibniewski is also a graduate of the Harvard University Graduate School of Education Management Development Program. Prior to his academic career, he worked in the industry as an engineer with the Pittsburgh Testing Laboratory, a nationwide construction engineering consulting firm in Pennsylvania subsequently renamed to Professional Service Industries, Inc.
As a researcher and educator, Professor Skibniewski currently specializes in e-commerce technology applications to engineering project management for construction and in construction automation. He developed one of the first construction automation programs in the United States and collaborated with major industrial and government organizations both in the United States and overseas. Dr. Skibniewski served as a Visiting Senior Research Scientist with the Commonwealth Scientific and Industrial Research Organization (CSIRO) in Melbourne, Australia, as Visiting Research Professor with the Institute for Mechanized Construction and Rock Mining in Warsaw, Poland, as Visiting Professor at the University of Hong Kong, Hong Kong Polytechnic University, and Honorary Visiting Professor at Loughborough University in England. He served as Alexander von Humboldt Foundation grantee at the Technical University of Munich, Germany, as Taiwan Science & Engineering Foundation Visiting Professor at Chung-Hua University and at National Taiwan University, and as Fulbright Senior Specialist at the Instituto de Altos Estudios Empresariales in Buenos Aires, Argentina.
To learn more about the Academy of Engineering in Poland, visit: www.akademiainzynierska.pl.
Published April 7, 2013