Fisher Named Tissue Engineering Co-Editor-in-Chief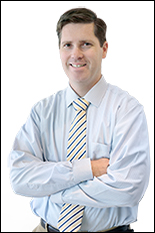 University of Maryland Fischell Family Distinguished Professor and Fischell Department of Bioengineering (BIOE) Chair John Fisher was named co-Editor-in-Chief of Tissue Engineering Parts A, B, and C, effective January 1.
Tissue Engineering is the preeminent biomedical journal advancing the field with cutting-edge research and applications on all aspects of tissue growth and regeneration. The multidisciplinary journal brings together the principles of engineering and life sciences in tissue development and regenerative medicine. Tissue Engineering is divided into three parts, providing a central forum for groundbreaking scientific research and developments of clinical applications from leading experts in the field that will enable contributions to the ultimate care of patients. Fisher will serve alongside co-Editor-in-Chief Dr. Antonios Mikos of Rice University's Department of Bioengineering.
Fisher's work will focus most specifically on Tissue Engineering, Part A, the authoritative peer-reviewed journal centered on the convergence of the life sciences, engineering, and medicine for the generation of viable biological tissues to better fundamentally understand and treat human disease. Part A publishes 24 issues per year.
In December, Fisher was awarded the 2017 Tissue Engineering and Regenerative Medicine – Americas (TERMIS-AM) Senior Scientist award for his contributions to the field.
In addition to his role as BIOE chair, Fisher serves as director of the newly established National Institutes of Health-funded Biomedical Technology Resource Center (BTRC) dedicated to advancing techniques to create complex tissues and parts of the body, such as for organs and bone. Funded in part by a $6.25 million NIH grant, the Center for Engineering Complex Tissues (CECT) aims to create a broad community focusing on 3-D printing and bioprinting for regenerative medicine applications.
Published January 4, 2018