UMD Bioengineers Awarded $1M Moore Foundation Grant to Advance Bioelectronic Technology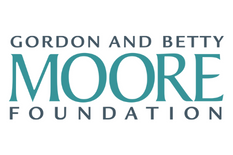 University of Maryland (UMD) bioengineers were awarded a $1 million Gordon and Betty Moore Foundation grant to advance technology that could bridge the gap between electronic devices and biology. This work, led by researchers within Maryland's Fischell Department of Bioengineering (BIOE), Institute for Bioscience and Biotechnology Research (IBBR), and Robert E. Fischell Institute for Biomedical Devices, aims to fuse the information-processing capabilities of electronics and biology in order to connect the Internet of Things with the living world.
"The ability to create devices that freely exchange information between the electronic and biological worlds would change everything from how we prevent and treat diseases to how we process and store data," said Fischell Institute director and BIOE professor William E. Bentley, the project's principal investigator.
Bentley is working with Fischell Institute and IBBR faculty member Greg Payne and a team of collaborators to develop an electron-based interface to enable two-way communication between biological systems and electronic devices. In order to do this, they're using synthetic biology and materials engineering tools to translate chemical and biological information – information contained in molecules, based on their concentration and their structure – into signals that can be "picked up" by electrodes. To achieve this, the team is using what are known as redox molecules to serve as a vehicle for information transfer.
By engineering cells with synthetic biology components, the research team has experimentally demonstrated a proof-of-concept device wherein engineered cells "recognize" small molecules in natural environments and then convert that information into redox molecules that electrodes can "read."
The team has also done the reverse, whereby electrodes "activate" redox molecules that, in turn, cue specific genetic actions in cells; in essence, this process enables electronic programming of cell function, a key step in the development of electronic devices that can drive biological functions.
"This work offers promise that scientists and engineers could one day invent devices to address some of society's biggest needs in ways we previously thought impossible," Payne said. "By establishing an interface for two-way communication between biology and electronic devices, we could chart new pathways for sustainable energy and clean manufacturing as well as personalized medicine."
Bentley, Payne, and their collaborators point to the convergence of two new discoveries that makes this all work. First, they've built device interfaces that enable redox molecules to connect biological systems with electronics. This process, which they call "mediated electrochemical probing," facilitates a connection between electronic and networked electron flow in biology. The research team also created "electrogenetics," whereby electrode-activated signals trigger genetic circuits that are rewired into cells, enabling "programmable" biological function. Researchers worldwide are now exploring this new information interface and the potential for electrogenetics to serve a wide array of purposes.
"We think there are many opportunities – from human health to the environment – for interrogating and even controlling biology," Bentley said. "These range from the more traditional biomanufacturing environments – where biopharmaceuticals are synthesized in cells expressly engineered to make a particular protein – to more complex systems, like microbial consortia and microbiomes pervasive in natural systems."
"The Moore Foundation is pleased to support Dr. Bentley and Dr. Payne's exciting research in bioelectronics," said Adam Jones, a science program officer at the foundation. "We're excited to follow the impact of their work, including how microbial culture dynamics may be better monitored and controlled through redox-based communication."
In addition to the three-year Moore Foundation grant, this research is also funded by the National Science Foundation and the Defense Threat Reduction Agency.
About the University of Maryland
The University of Maryland, College Park is the state's flagship university and one of the nation's preeminent public research universities. A global leader in research, entrepreneurship and innovation, the university is home to more than 40,000 students, 10,000 faculty and staff, and 300 academic programs. As one of the nation's top producers of Fulbright scholars, its faculty includes two Nobel laureates, six Pulitzer Prize winners and 58 members of the national academies. The institution has a $2.3 billion operating budget and secures more than $1.3 billion annually in research funding together with the University of Maryland, Baltimore. For more information about the University of Maryland, College Park, visit www.umd.edu.

About the Gordon and Betty Moore Foundation
The Gordon and Betty Moore Foundation fosters path-breaking scientific discovery, environmental conservation, patient care improvements, and the preservation of the special character of the Bay Area. More information is available online at www.moore.org or on Twitter at @MooreFund.
Published August 25, 2022