Transforming the Lab Experience Amid COVID-19 Constraints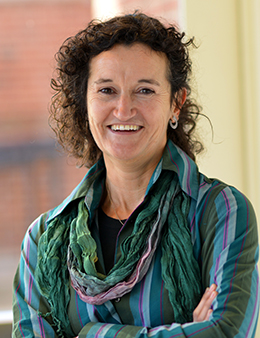 It's a problem that engineering schools have been grappling with throughout the COVID-19 pandemic—how to provide crucial, hands-on learning experiences for students when access to labs is limited.
University of Maryland faculty, supported by Teaching and Innovation grants from the Office of the Provost, have been devising creative solutions. Among them, a series of learning modules developed by Dr. Alba Torrents—together with a team of graduate students and UMD civil and environmental engineering alumni—for a critical senior-level lab course, Environmental Engineering Science (ENCE 411).
Students in the course will receive take-home kits that can be used to conduct experiments with the help of readily available materials, many of them found in their own households or garages. In one project, students will replicate the deterioration of water pipes in Flint, Michigan, using copper pipes and non-hazardous chemicals, such as phosphate salts. As Torrents explains, the experiments will "illustrate what can go really wrong when you change the water chemistry in a water distribution system."
"The students will create the kind of passivation layer that normally forms in the pipes over time and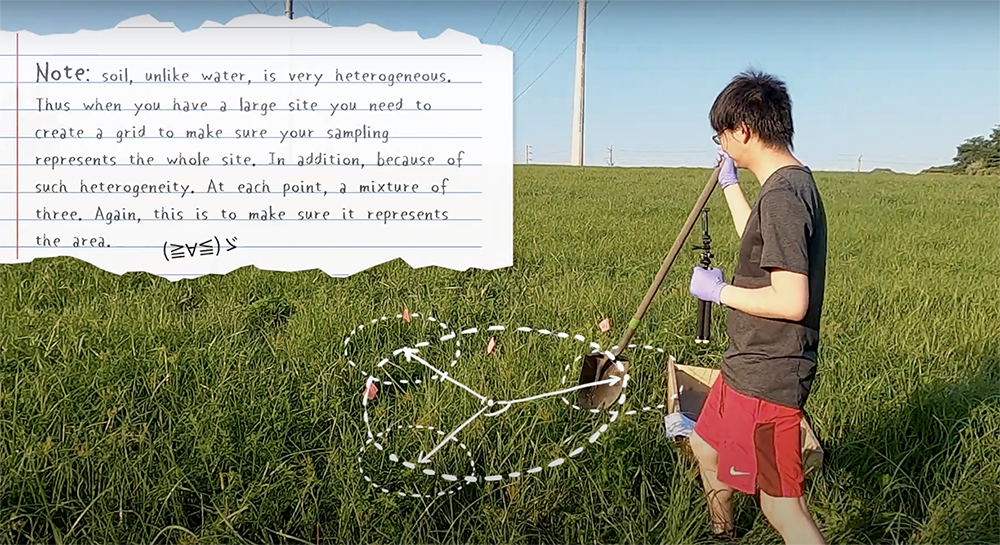 protects them from corrosion; then they will alter the water conditions and observe how the passivation layer dissolves over time, releasing metals into the water," she said. After several weeks, the students will bring samples to a teaching assistant for analysis. The data will then be available for students to assess how different chemicals used by water treatment plants can influence water quality.
As they complete their at-home experiments, Torrents' students will also receive instruction via video in a full range of laboratory and research procedures, including soil sampling and what it takes to extract and analyze toxic chemicals found at Superfund Sites throughout the United States.
"Without question, the best way for students to learn is to go to the lab and do the experiments. But with access limited due to the pandemic, we can provide an alternative in the form of video instruction," said UMD doctoral student Zijiang "River" Yang, who is producing the videos. "We are conducting all the experiments ourselves and filming them as we do so, rather than sending the students to view some externally produced content. The advantage of this approach is that we'll be in a good position to answer student questions and go over specific details concerning the experiments."
Meanwhile, students will also be mentored—virtually—by team of former UMD students who have previously taken the course and who now work professionally in the environmental engineering field.
"As professional engineers and consultants, we'll be able to help the students pinpoint the kind of data that clients would be interested in, and identify the storylines that emerge from that data."
The Learning from Professional Engineers module will feature Ulrich Bazemo, an environmental engineer at Black & Veatch; Staci Capozzi, an environmental scientist with Geosyntec Consultants; Sara Igielski, who recently joined the team at Carollo Engineers as a staff professional; Adrian Romero, a wastewater solutions engineer with Jacobs; and Maia Tatinclaux, senior project engineer with RK&K. In addition to providing video tutorials, each will be available to talk with students individually during virtual Zoom discussions.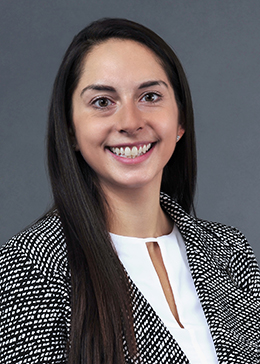 "As professional engineers and consultants, we'll be able to help the students pinpoint the kind of data that clients would be interested in, and identify the storylines that emerge from that data," said Igielski, who was featured on Amy Poehler's Smart Girls blog while a student at UMD. "We'll be mentors to them as they work through the data and develop conclusions."
It's a real-world approach to experimental research that is not often found in traditional lab classes, she noted—and one that will prepare students for the applications they are likely to encounter during their professional careers.
Through such a combination of methods—videos, virtual office hours, and at-home activities—Torrents aims to provide a near-equivalent to the learning experiences that students would engage in under normal circumstances.
"We're developing as many modules and resources as we can in order to adapt to the situation," she said. "While there's no real substitute for laboratory experiences, we're at least providing an opportunity for students to do some sort of hands-on work."
Longer-term, Torrents added, UMD and other universities may be able to combine at-home activities with time spent in a campus lab as well as to utilize the relevant experiences that alumni can provide; such a blended approach will make it possible for labs to ensure adequate social distancing, while also providing students with the practical experiences that they need. "We plan to adapt these modules to also be used in other classes throughout our curriculum and provide materials for extensions to K-12 students," she said.
The Teaching Innovation grant program was launched by the UMD Provost's Office in May. A variety of faculty across the A. James Clark School of Engineering have received support through the initiative as they revamp their courses to meet the challenges posed by the COVID-19 pandemic.
Published August 17, 2020