Schiavone to Lead Quark Inc.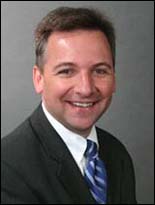 Clark School Board of Visitors member Raymond Schiavone has been named president and CEO of Quark Inc., provider of design, production and collaboration software.
Schiavone will lead the company's product line expansion, strategic alliances and company operations.
Prior to joining Quark, Schiavone was president and CEO of Arbortext, Inc., where he directed the company to an industry-leading position in XML-based authoring and automated publishing software, which led to its acquisition in 2005. Previously he was president of TPN Register, a GE and Thomas Publishing joint venture, where he took the company from a start-up to a top position in the electronic commerce industry.
Prior to TPN Register, Schiavone had a highly successful career as an executive in GE. During his 14-year tenure there, he held a variety of leadership positions throughout the United States and Europe. He was a graduate of GE's prestigious Corporate Audit Staff and Information Management Leadership programs. He holds a Masters of Business Administration from the University of Maryland and a bachelor of science degree from Syracuse University.
Published November 2, 2006