Herrmann's Work Used at Vaccination Drill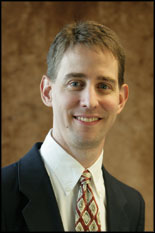 Clinic model generation software developed by Associate Professor Jeffrey Herrmann (ME/ISR) helped the University of Maryland determine how many staff were needed and how many people could be processed through a mass vaccination drill on Oct. 15.
The university was testing its preparedness in vaccinating against large-scale outbreaks of the flu or other diseases. Close to 1,000 faculty, students and staff received shots for this fall's seasonal flu at the clinic.
Read about the drill and Herrmann's participation in this University of Maryland press release. Learn about Herrmann's research and download the Clinic Planning Model Generator software at his web site.
Published October 16, 2009