Emily Hitz Named by Nature as One of Five Early Career Researchers in Materials Science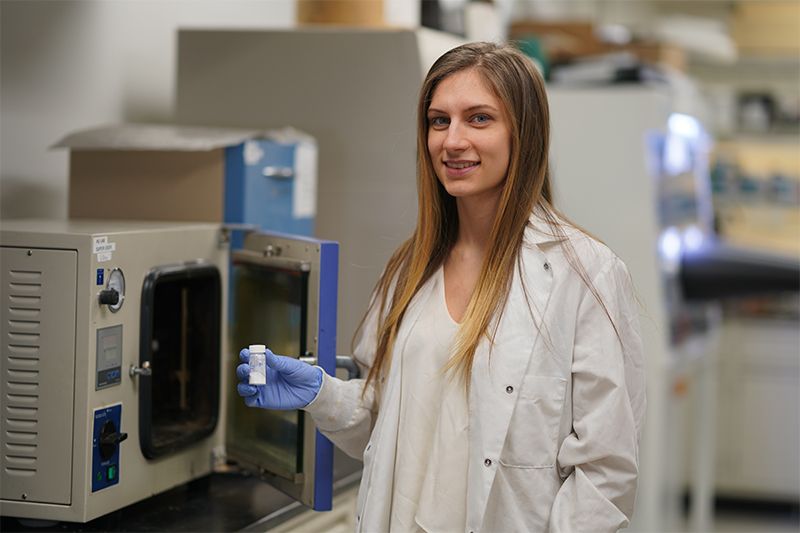 Emily Hitz, a Ph.D. student in the UMD Department of Materials Science and Engineering (MSE), has been named as one of five emerging stars in the field of materials science by the journal, Nature.
Hitz, whose background is in the development of solid-state batteries, is currently investigating applications for this technology on the moon as part of her three-year fellowship with NASA.
"NASA is interested in having very safe batteries," said Hitz. "One day we might literally be using a block of wood to make a battery. We use whatever we can to make it work. I like that flexibility."
According to Nature, "To be considered for selection, the materials scientists featured... had to be early in their careers, in this instance meaning it is less than five years since their first article citation. They have a strong track record of year-on-year publication and all have an outstandingly high annualized h-index, a metric which recognizes both the output and impact (using citations as a proxy for impact) across all journals while normalizing for differences in disciplines and career stages."
Hitz is advised by MSE Professors Liangbing Hu and Gary Rubloff.
Published December 20, 2019