Clark School Center to Expand Energetics Research in Southern Maryland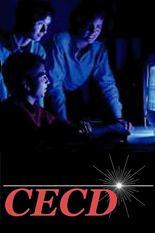 The Clark School's
Center for Energetic Concepts Development (CECD)
will play a major role in a new initiative in southern Maryland to develop the field of energetics.
Earlier this month, the state of Maryland agreed to give Charles County, Md., 50 acres for the purpose of developing an Energetics Technology Center (ETC) in Southern Maryland. The ETC is a cooperative activity between the Clark School's CECD, the Naval Surface Warfare Center in Indian Head, and the College of Southern Maryland. One of the initial entities to be housed there will be an energetics laboratory for the development of explosives and propellants.
The Indian Head area of southern Maryland is already described as a "world center for energetics," according to the Navy. Energetics is a field that combines mechanical, chemical and electrical engineering and has implications for both the military and private industry. The same energetics principles behind the explosion of bombs also help deploy vehicle airbags.
The CECD is a cooperative research, technology transfer, product development, and science and technology training alliance between the Clark School and the Indian Head Division of the Naval Surface Warfare Center.
The concentration of research and training in Southern Maryland and the partnership with the University of Maryland has been critical to the Navy's success in energetics, a Navy spokeswoman told the Baltimore Sun. "Their professors work with our scientists and engineers on solutions to Navy programs, and then our employees take classes at the university. So it's been a really win-win combination for both parties."
Published July 13, 2005