ASME Dedicates Conference to Bar-Cohen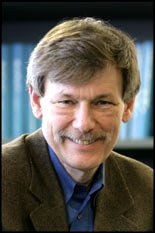 The American Society of Mechanical Engineers (ASME) has dedicated its upcoming 2011 ASME Pacific Rim Technical Conference & Exposition on Packaging and Integration of Electronic and Photonic Systems (InterPACK) to former ME chair and ASME honorary member Avram Bar-Cohen. ASME will recognize Bar-Cohen's achievements and leadership in the field of thermal science and technology for electronic systems as the centerpiece of the conference's technical program during the 2011 InterPACK to be held July 6-8, 2011, in Portland, Ore.

Bar-Cohen is a Distinguished University Professor in the Department of Mechanical Engineering at the Clark School, and served as department chair from 2001 to 2010. In 2010, he was the general chair for the 2010 International Heat Transfer Conference in Washington, D.C., and is the president of the Assembly of International Heat Transfer Conferences and the editor-in-chief of the forthcoming Encyclopedia of Thermal Packaging. He is on assignment to the Microsystem Technology Office at the Defense Advanced Projects Agency in Virginia, with responsibility for the Thermal Management Technologies program.

Bar-Cohen is an internationally recognized leader in thermal science and technology and has co-authored two texts on thermal science technology, Design and Analysis of Heat Sinks (Wiley, 1995) and Thermal Analysis and Control of Electronic Equipment (McGraw-Hill, 1983), and has co-edited 14 books in this field. He has also authored/co-authored more than 350 journal papers, refereed proceedings papers, and chapters in books; delivered 70 keynote, plenary and invited lectures at major technical conferences and institutions; and holds eight U.S. and three Japanese patents. He is also an IEEE fellow. His research team at the Laboratory for Thermal Packaging of Electronic and Photonic Systems pursues research in on-chip thermoelectric and two-phase microgap coolers for high heat flux electronic components, thermal control of solid-state lighting systems, and polymer-fiber composite heat exchangers for seawater applications. He has advised to completion more than 60 master's and Ph.D. students at the Clark School, the University of Minnesota and the Ben Gurion University (Beer Sheva, Israel), where he began his academic career in 1972. From 1998-2001, he directed the University of Minnesota Center for the Development of Technological Leadership and held the Sweatt Chair in Technological Leadership.

In recognition of his achievements as an educator, researcher and innovator, Bar-Cohen has received a number of honors, including the Luikov Medal from the International Center for Heat and Mass Transfer in Turkey (2008), ASME's Heat Transfer Memorial Award (1999), Curriculum Innovation Award (1999), Edwin F. Church Medal (1994) and Worcester Reed Warner Medal (2000), and the Electronic and Electrical Packaging Division's Outstanding Contribution Award (1994) as well as the InterPack Achievement Award (2007). In addition, Bar-Cohen was the founding chair of the IEEE Intersociety Conference on Thermal Management in Electronic Equipment (ITHERM) in 1988 and was recognized with the IEEE CPMT Society's Outstanding Sustained Technical Contributions Award (2002), the ASME/IEEE ITHERM Achievement Award (1998) and the THERMI Award from the IEEE/Semi-Therm Conference (1997).
InterPACK is the flagship technical meeting of the ASME Electronic and Photonic Packaging Division (EPPD), and is sponsored through the participation of the Japan Society of Mechanical Engineering, the IEEE Components, Packaging, & Manufacturing Technology Society (IEEE-CPMT), and the International Electronics Manufacturing Initiative. InterPACK is the foremost international forum for the exchange of state-of-the-art knowledge in research, development, manufacturing, and application on the packaging and integration of Electronic and Photonic Systems, MEMS, and NEMS. This year's conference will be the 11th since the InterPACK series began in 1993, under Bar-Cohen's leadership, and will include keynote speeches from Thomas W. Peterson (National Science Foundation), Ho-Ming Tong (ASE Group), and Yogendra Joshi (Georgia Institute of Technology).

For more information on Dr. Bar-Cohen and his work, please visit his faculty page.
Published June 17, 2011