Article by auditory researchers appears in Nature Neuroscience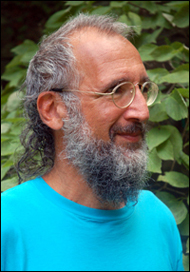 An ECE/ISR research team led by ISR Associate Research Scientist
Jonathan Fritz
has written
an article
on adaptive, behaviorally-gated, persistent encoding of task-relevant auditory information in the frontal cortex, published in the July 11 online edition of
Nature Neuroscience
.
Fritz's co-authors are Professor Shihab Shamma (ECE/ISR), Stephen David, Susanna Radtke-Schuller and Pingbo Yin. David and Yin are ISR postdoctoral researchers, while Radtke-Schuller is a German neuroanatomist from Munich who will be coming to College Park in the fall.
The researchers found the frontal cortex exerts dynamic and selective control over sensory filters in the primary auditory cortex of the brain during auditory behavior. This corroborates the view that the primary frontal cortex is the source of top-down modulary influence on other brain areas, particularly sensory cortices, in enabling behavioral goals.
This is the second article written by ECE/ISR neuroscience researchers to appear in Nature Neuroscience in 2010.
| View the current article | View a story about the previous article, which was published in February. |
Published July 14, 2010