Welcome to Graphene Beach!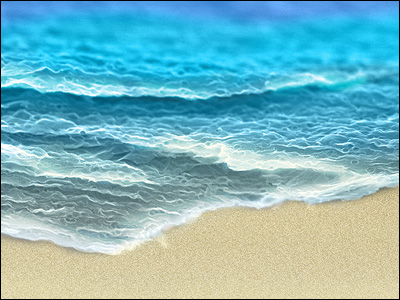 It's a beautiful day at the beach, but you'll need to be only microns tall to enjoy it!
What appears to be a scene from an island getaway is actually a color-enhanced scanning electron microscopy (SEM) image of holey graphene film created by Department of Materials Science and Engineering (MSE) graduate student Jiayu Wan. The piece, titled Graphene Tide, won first place in the Materials Research Society's Spring 2015 Science-As-Art competition.
According to Wan, this highly porous polystyrene/graphene oxide film could be used to create high energy density sodium-ion batteries for use in the next generation of grid-scale energy storage facilities.
Wan is advised by Assistant Professor Liangbing Hu (MSE/University of Maryland Energy Research Center/Maryland NanoCenter).
Published April 24, 2015