The UMD Startup Shell is Now Accepting Applications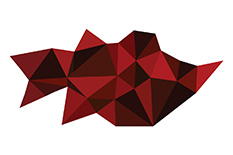 Startup Shell
,
a new student-run technology collective that advances ventures while leading educational initiatives in the greater community, is now accepting applications. The Shell provides hackerspace resources and business direction through
a lively coworking environment.
Startup Shell members gain access to:
24-hour swipe access to a decked-out coworking space
Prototyping tools, including a 3D printer and electronics device lab
Funding opportunities and investor interactions
Mentorship from entrepreneurial professionals
Dedicated desk and workstation space, plus storage
Subscriptions to various web products
Applications for membership are due by Monday, September 23, at 5 p.m. Learn more at http://startupshell.org/apply.

Startup Shell is holding an Open House on September 18 and 19 from 6-11:30 p.m. Learn more at http://startupshell.org#events.

Startup Shell is located in the Technology Advancement Program (TAP) incubator, an initiative of the Maryland Technology Enterprise Institute (Mtech) in the A. James Clark School of Engineering.
Published September 10, 2013