Technica celebrates 5th Anniversary with over 900 Coders from Around the Country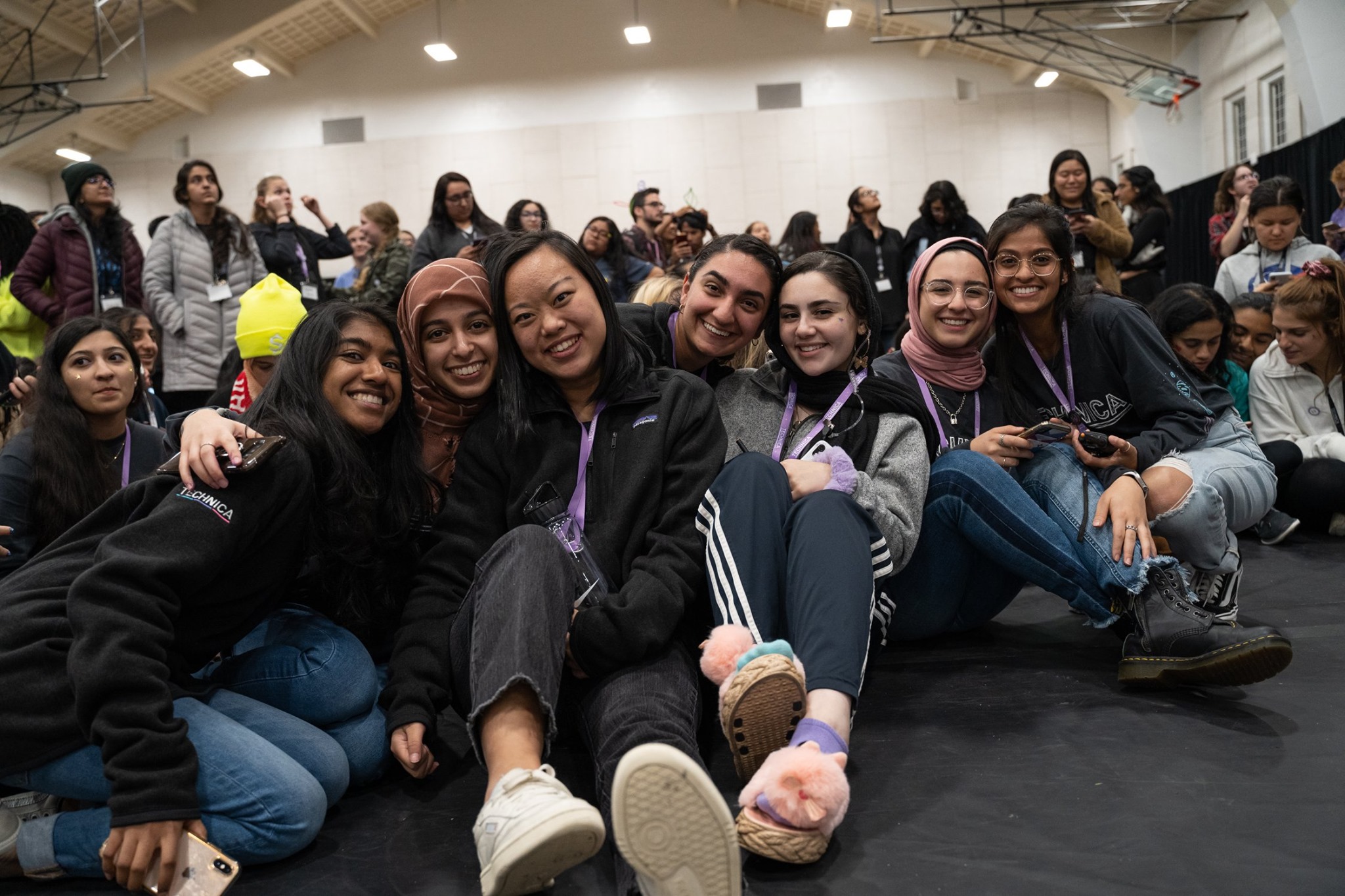 Over 900 coders attended the University of Maryland's annual Technica Hackathon Nov. 9-10, at the Reckord Armory in College Park, Maryland. Over the duration of 24 hours, students, designers, and tech-lovers of all ages and from around the country, gathered to engage in tech culture and attend panels and workshops to develop innovative hacks such as games, apps, and websites. Technica celebrated its 5th anniversary this year, and it remains the largest all-women and non-binary hackathon in the world.
Technica's theme this year was "Go Beyond," which aims to encourage women and non-binary folks to thrive and go beyond society's expectations, and to help advance the next generation of women in tech.
Run completely by Maryland students, Technica opened with remarks from Liz Wessel, co-founder and CEO at WayUp, and closed with a keynote from supermodel Karlie Kloss, an advocate for girls in computing. Throughout the weekend, participants innovated and collaborated, and attended workshops and sessions on topics covering design thinking, geotracking, and mobile augmented-reality development.
Giveaways included succulents, hats, and Maryland Dairy Ice cream. Dozens of sponsors participated in the event and offered a combined $49,494 in prizes for competitions such as "Best Security Hack", "Best Hack for Social Good", and " Best Use of Public Financial Data."
At the end of the weekend, hackers departed with a new passion to pursue careers in technology and computing.
"This year, we had a fantastic number of hackers from across the world come out, and due to the venue's limitations, we had to cap registration at 928, so next year we are definitely looking to expand into a bigger venue to accommodate the high level of interest we received," said Shruti Das, computer engineering junior and Technica's Executive Director.
Technica strives to inspire women to get involved in technology and build a strong community for them to work together, expand their skills, feel more welcome within the male-dominated tech field, and build something unique. Visit gotechnica to learn more.
Published November 18, 2019