Sfakiyanudis Donates Rotary Award Money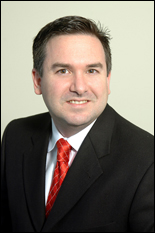 Ermis Sfakiyanudis, B.S. '91 civil engineering, president of ETelemetry, received the Community Service Award (including a check for $1,000) from the Parole, Md., Rotary Club for his excellence in volunteer service.
Sfakiyanudis has served as the club's chairman of the Board of Economic Development for the past seven years. He has donated the award money to the Clark School's Civil Engineering Scholarship Fund.
Published June 8, 2006