Regents Recognize Kiger for Teaching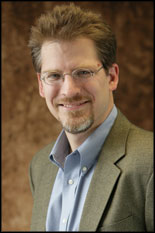 Mechanical engineering associate professor Kenneth Kiger will receive the 2012 Regents Faculty Award for Teaching from the University System of Maryland (USM) Board of Regents.
Kiger is a Keystone professor, meaning he was hand-selected to teach introductory engineering courses because of his ability to engage students. Last semester he taught the ENES dynamics course.
Kiger's research focuses on fluid mechanics and experimental techniques, specifically in the topics of multi-phase flows, particle/turbulence interaction, and turbulent mixing in complex geometries.
Established in 1995, the faculty awards are the highest honors presented to USM faculty by the Board of Regents. Candidates for the awards are reviewed and selected by the Council of University System Faculty and approved by the board.
Published February 28, 2012