Peter Chang Named Co-Director of UMD Engineers Without Borders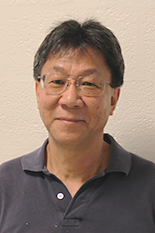 Peter Chang, associate professor in the Department of Civil and Environmental Engineering (CEE), will serve as the new co-director for the University of Maryland (UMD) Engineers Without Borders (EWB) and Maryland Sustainability Engineering (MDSE) programs. He will lead the programs in collaboration with mechanical engineering professor Jungho Kim.
Active on the campus since Spring 2004, EWB is a non-profit, student-run organization that partners with international disadvantaged communities on economically and environmentally conscious projects that extend access to clean water, improve sanitation, strengthen infrastructure, and more. Students have led projects in Ecuador, Peru, Brazil, Thailand, Burkina-Faso, Ethiopia, India, and Ghana.
In their new positions, Chang and Kim hope to build on these efforts by further promoting sustainability and entrepreneurship to improve the long-term regional impacts of EWB projects.
"For example, a solar lighting project may be a single installation that benefits one community," said Chang, who has worked with EWB since 2007 as an advisor for projects in Ecuador, Peru, Ethiopia, and Brazil. "Or the community can learn the engineering and installation of a solar energy solution that fits their environment, thereby enabling the community to propagate the technology in the region with similar needs."
"The project should help the community create a financial benefit," Chang added. "That almost ensures that it will carry on. Seeing them as a recipient only is not a mode that will have long-term effects."
Chang and Kim have similar goals for MDSE, which allows UMD students to engage in local and international projects not sponsored by the national EWB organization. The program was founded by CEE's David Lovell, who lead it and EWB for seven years before stepping down last month.
Published July 12, 2017