Nicole Mogul Receives A. James Clark School Outstanding Faculty Service Award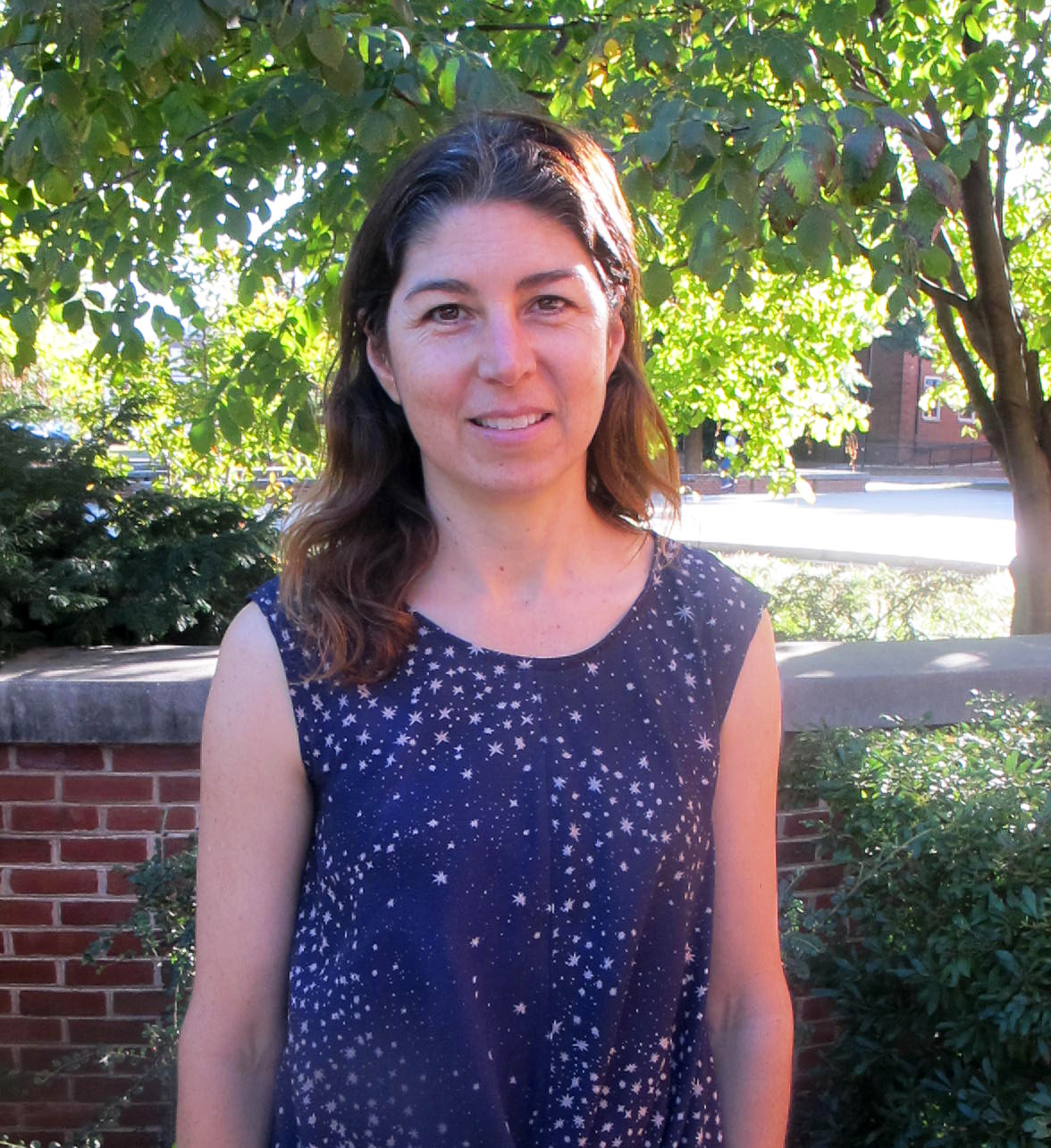 Clark School Lecturer Nicole Mogul has been selected as the 2020 recipient of the A. James Clark School Outstanding Faculty Service Award. The award is given to a Clark School faculty member whose service to the department, to the Clark School, and to the university has been judged outstanding. The selection committee specifically noted Mogul as being one of the most innovative educators in the Clark School, bringing innovative pedagogy to courses in the Science, Technology, and Society (STS) Scholars program and the Electrical and Computer Engineering (ECE) Department.
"I would like to offer my warmest congratulations to Dr. Mogul on receiving this well deserved recognition and I am looking forward to her continued contributions to our programs," said ECE Chair, Joseph JaJa.
Mogul has been teaching a course on engineering ethicsfor the ECE Department since 2013. Other courses she teaches include The Future of Science Communication, Infrastructure and Society, and the Capstone in Science, Technology and Society. She also teaches a module on Engineering Ethics in ECE's Introduction to Electrical and Computer Engineering course. Mogul is a Distinguished Fearless Faculty Fellow with the Academy for Innovation and Entrepreneurship (AIE) and a member of the Engineering Education Research Group (EERG), and she credits both of these groups for her Faculty Service Award. "AIE has trained me to think differently about pedagogy, and EERG has given me much needed emotional support and confidence to press forward," said Mogul.
Mogul has tapped into teaching techniques that use movement, storytelling and theater techniques to train students to think about system complexity. "Our students practice sparking their own conversations about ethics," said Mogul. "The skills of acting and storytelling help them imagine and uncover multiple perspectives that make these conversations possible and enjoyable."
She has also been working with Ken Kiger, Associate Dean of Undergraduate Programs, and the Clark School's Office of Undergraduate Advising & Academic Support, to expand ethics education beyond the ECE Department and offer it to all Clark School students. In respect to the University of Maryland's efforts to fight structural racism (known as TerrapinSTRONG), Mogul said that in the context of engineering, fighting structural racism means identifying harms that people face in the workplace culture, and mitigating the negative impacts of technology on marginalized groups. "I tell my students that they 'have agency' which means they can use their privileged perspectives on technology to anticipate negative consequences of technologies and speak up about them to their peers, their co-workers, and in the public sphere," Mogul said.
Before joining the University of Maryland, Mogul studied biology as an undergraduate at Colby College and received a doctorate in science and technology studies from Rensselaer Polytechnic Institute. She also taught graduate courses in the Science, Technology and Society Department at Virginia Tech.
Mogul was recognized for her award during the Fall 2020 virtual Commencement Ceremony on December 20. Other ECE Faculty members who have received the Faculty Service Award include Professors Romel Gomez (2014), K.J. Ray Liu (2012), and Andre Tits (2000).
Published December 21, 2020