New UMD Hyperloop Pod Races Against Rivals this Weekend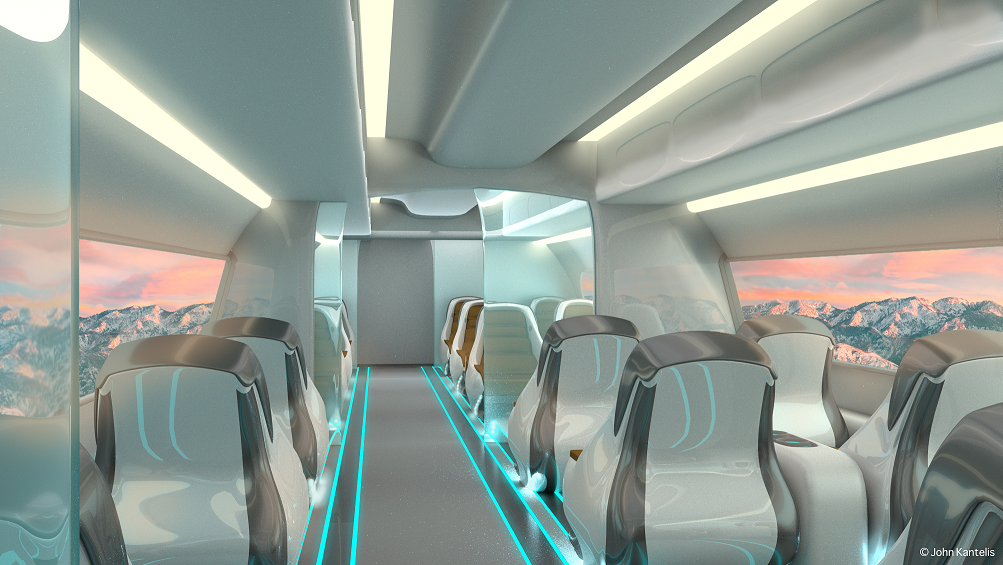 A team of University of Maryland students will compete this weekend against 24 international teams in the SpaceX Hyperloop Pod Competition in Hawthorne, California. This weekend's competition is the second held by SpaceX to advance the "hyperloop" concept for a long-distance, high-speed transportation system that would send pods full of people or cargo through a near-vacuum tube at speeds up to 700 mph.
This weekend's contest focuses on a single criterion: maximum speed. It will be the second for the team, named UMD Loop, which competed in January 2017, winning the performance in operations award and placing fifth for overall pod design.
"Competition has taught me that, no matter how well prepared and designed a pod is, there is always room for things to go wrong," said Kyle Kaplan, an aerospace engineering major and UMD Loop's team captain. "What separates the best teams from all the others is their ability to react to these problems and work as a team to solve them. It's a fast, stressful process and I find myself learning new things every day—that's the fun part."
Elon Musk, SpaceX and Tesla CEO and the originator of the hyperloop concept, announced recently that his latest startup, the Boring Company, received verbal government approval to build a hyperloop that would enable travelers to make the trip from New York City to Washington, D.C., in 29 minutes.
A hyperloop transportation system would enable faster travel between metropolitan areas, while also addressing many of the pitfalls of existing transportation methods. Unaffected by snow, rain and heavy winds, it would prevail in conditions that typically halt trains and airplanes. In addition, the hyperloop could operate entirely on renewable energy, which would significantly reduce carbon dioxide emissions.
To accelerate the development of functional prototypes and encourage innovation, the SpaceX competition challenges teams to design and build the fastest pod. The pod prototypes are scaled-down versions designed to operate on SpaceX's one-mile test track.
Taking what the students learned from the January competition, UMD Loop's new pod—named Nemesis—will have revamped design features including:
A frame that is 60 pounds lighter with integrated pneumatics and electronics, leaving a cleaner exterior
Brakes that allow operators to vary the drag and center the forces the pod experiences when racing down the track
A magnetic levitation system that allows the pod to maneuver on wheels at low speeds and decreases magnetic drag so that the pod reaches levitation speeds sooner
The UMD Loop team includes nearly 40 physics, engineering, computer science, graphic design, communications and business majors.
"I joined the team because working on magnetic levitation and braking seemed interesting," said Thomas Fowler, a physics major and UMD Loop's engineering lead. "I stayed because I've been learning so many things that couldn't be taught in a classroom, like how to effectively handle a complicated design with a large group of people; how to manufacture, assemble, inspect and test parts; and how to operate a vehicle successfully when it comes time to do so."
As part of the competition, each team's pod will undergo rigorous safety inspections and testing that evaluate all aspects of the pod's design—from its structural and functional features to its mechanical and navigational features. In addition, teams will perform open-air tests, where they will operate their pods on the test track without vacuum pressure.
"The students have an amazing opportunity to participate in something that is unique and really transformative for the transportation industry," said Noah Ryder, a research associate and lecturer in the UMD Department of Fire Protection Engineering and UMD Loop's chief faculty advisor. "I think a lot of them will look back 50 years from now and realize just what an impact their efforts had."
Published August 25, 2017