MSE Undergrad Vincent Lan starts non-profit student group amidst pandemic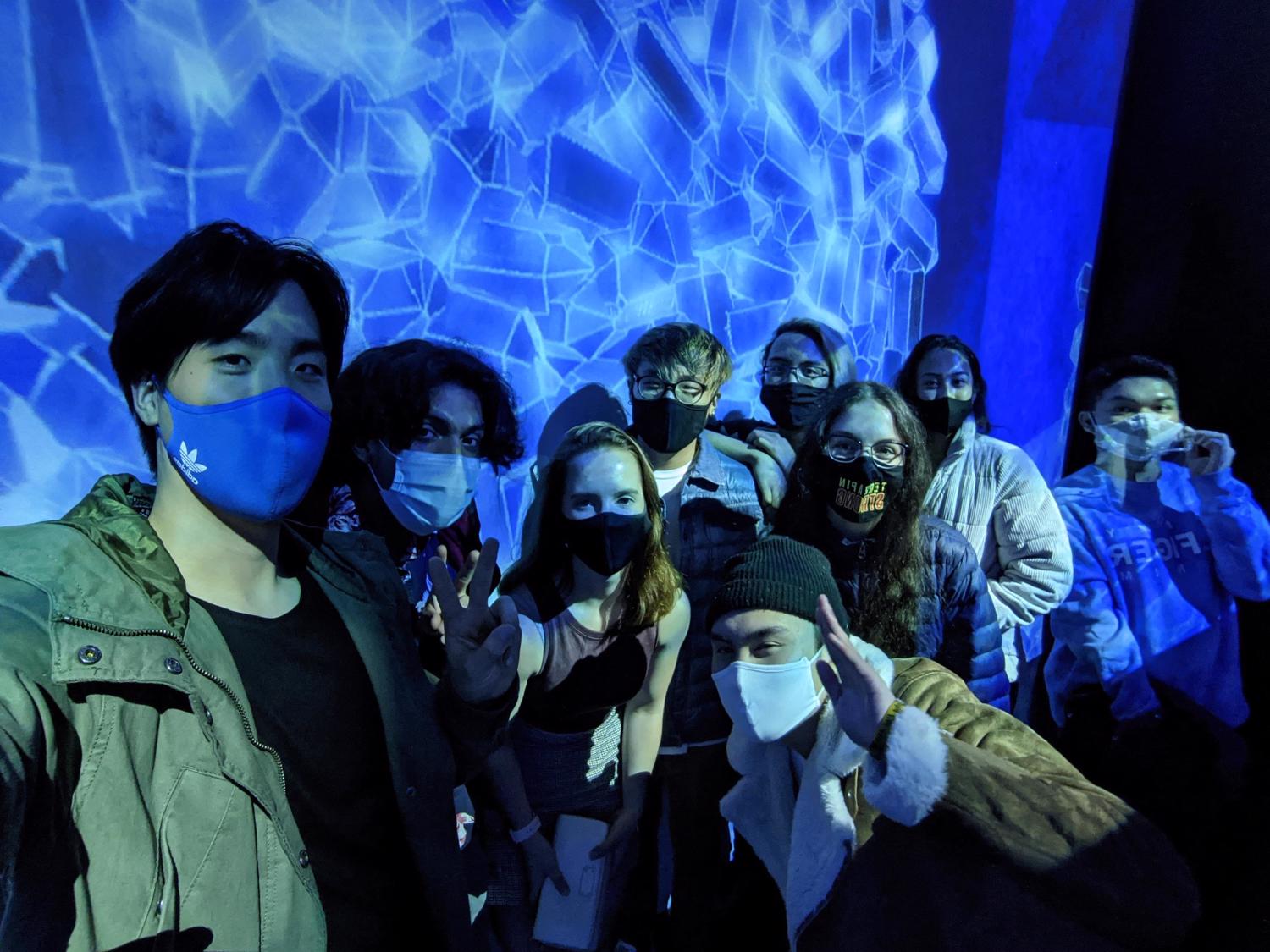 Vincent Lan, an undergraduate student in the Department of Materials Science and Engineering (MSE) at the University of Maryland (UMD), seeking a way to show the creative side of science, started a student group called Flower STEM – a non-profit organization geared towards boosting creativity in STEM subjects while serving the greater good – this past spring.
"We wanted to showcase where science, technology, engineering, math and other fields, like the arts, intersect," said Lan. "STEM is not just simply something you can use for your career – it's a creative medium, too."
Flower STEM completed their first project – Murals for Mental Health – at Eleanor Roosevelt High School (ERHS) in Greenbelt, which features a STEM magnet program. The group raised $4,000 for the project via UMD's crowdsourcing platform, Launch UMD. Flower STEM members collaborated with high school students and teachers at ERHS to paint two large murals and five temporary classrooms on campus, incorporating class colors and the 'Roosevelt blue.' Additionally, Lan and his team planted trees around the ERHS athletic field, providing shade and esthetic appeal.
UMD students of any discipline are welcome to join Flower STEM, which meets multiple times each month and isn't super demanding of a member's time. Requirements include attending at least 70% of the meetings; committing to a project or leadership position and volunteering for one shift at two different events, and being respectful to club members and those the group serves.
For additional information, please send an email to flowerstemus@gmail.com. To make a donation to Flower STEM, please follow this link.
Published January 10, 2022