Jewell Named BMES Fellow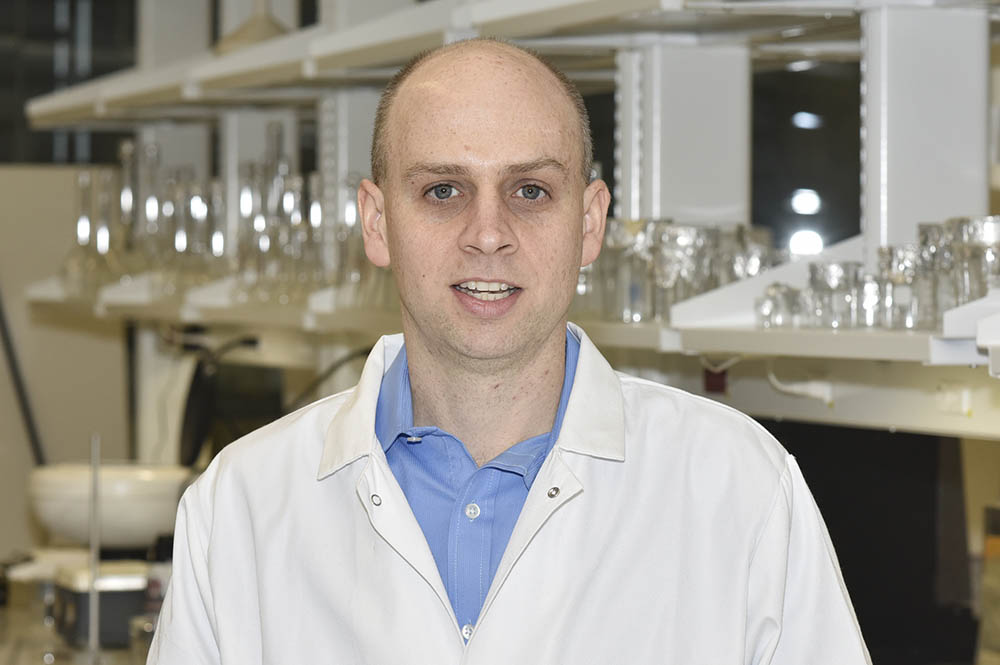 Fischell Department of Bioengineering (BIOE) Minta Martin Professor of Engineering Christopher M. Jewell was named a Fellow of the Biomedical Engineering Society (BMES). BMES will honor this year's Class of Fellows this week during the society's annual conference in Orlando, Fla.
BMES Fellows are recognized for impactful achievements and significant contributions within the biomedical engineering community. They also have considerable leadership within their field of interest and have served within the society.
In addition to his BIOE appointment, Jewell is an affiliate of the University of Maryland's Robert E. Fischell Institute for Biomedical Devices and a research biologist with the U.S. Department of Veterans Affairs. Jewell is also the 2021 Miegunyah Distinguished Visiting Fellow at the Peter Doherty Institute for Infection and Immunity and an elected Fellow of the American Institute for Medical and Biological Engineering (AIMBE).
Jewell leads the Immune Engineering Lab, which works to develop biomaterials that generate immune responses with specific, tunable characteristics. The group has two complementary aims: basic investigations to understand the interactions between synthetic materials and the immune system, and translational studies that exploit these interactions for therapeutic vaccines targeting cancer and autoimmunity.
Jewell previously served as BIOE Associate Chair for Research and the Director of the BioWorkshop Core Instrumentation Facility. He has authored more than 115 papers and patent filings, including papers in ACS Nano, Biomaterials, Cell Reports, Nature Materials, PNAS, Nature, and Nature Biotechnology. These efforts have been recognized by awards for research and education, including the Presidential Early Career Award for Scientists and Engineers (PECASE) bestowed by the White House. Jewell also previously served as an Associate Scientific Adviser for Science Translational Medicine, and has received the NSF CAREER Award, the Damon Runyon-Rachleff Innovation Award, the Alliance for Cancer Gene Therapy Young Investigator Award, the Melanoma Research Alliance Young Investigator Award, the University of Maryland Research and Scholar Award, and the University of Maryland's 2017 Graduate Faculty Mentor of the Year.
Jewell graduated from Lehigh University with high honors in 2003 with a B.S. in chemical engineering and a B.S. in molecular biology. He attended graduate school at the University of Wisconsin – Madison, completing his Ph.D. in chemical engineering with Professor David Lynn in 2008. Chris then joined the Boston Consulting Group in New York as a consultant in the health care practice, where his work focused on R&D strategy development for global pharmaceutical and biotechnology clients. In 2009, Jewell accepted a postdoctoral Fellowship from the Ragon Institute to begin vaccine research at MIT with Professor Darrell Irvine in the departments of Materials Science and Biological Engineering. Jewell held a concurrent appointment as a visiting scientist in the Division of Vaccine Research at Harvard. In August 2012, Jewell established his lab at the University of Maryland. His research focuses on understanding the interactions between synthetic materials and lymph nodes, and exploiting these interactions for therapeutic vaccination.
Jewell is one of just 20 inductees into the 2021 BMES Class of Fellows. BIOE Advisory Board member Brenda Ogle, chair of the University of Minnesota's Department of Biomedical Engineering, was also named to this year's class of Fellows.
Published October 7, 2021