Euro-Nano Collaboration Event Features Experts, Fine Belgian Beer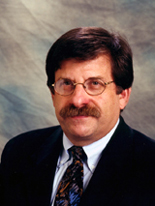 They came to Maryland looking for nanotechnology collaborators, and brought fine Belgian beer to enhance the networking experience.
On October 26 in the Jeong H. Kim Engineering Building, the Maryland Center for Integrated Nano Science and Engineering (M-CINSE) hosted a networking seminar that brought together M-CINSE faculty, representatives of the Maryland Department of Economic and Business Development (DBED) and officials and researchers from the Interuniversity MicroElectronics Center (IMEC), Europe's leading independent research center in the field of microelectronics, nanotechnology, enabling design methods and technologies for ICT systems.
The purpose of the seminar was to discuss new developments in intelligent and autonomous sensor networks and their application in areas such as industrial process control, agriculture, health care, and mobile gaming. The program covered research and development efforts and partnership models, the evolution of technology, and economic activities based on nano- and biotechnologies. IMEC seeks American collaborators, and M-CINSE and the state of Maryland are competing with other universities for that position.
Speakers included Dr. Ludo Deferm, vice president of business development, IMEC; Dr. Jo De Boeck, vice president, IMEC, The Netherlands, Wireless Autonomous Transducer Solutions; Dr. Gary Rubloff, director of M-CINSE; Dr. Michael Postek, acting chairman of the US National Institute of Standards and Technology's Nanotechnology Strategic Working Group; Christopher C. Foster, Maryland's deputy secretary of business and economic development; and Fientje Moerman, Flemish vice minister-president and minister for economic affairs and science policy.
Published October 27, 2005