Earth Day 2013 Event to Address the Energy and Water Nexus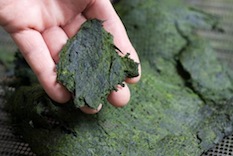 On April 22, Earth Day, the University of Maryland Energy Research Center (UMERC) will host the 2013 Engineering Sustainability Workshop. The focus for this year's event will address the intersection of energy and water. The event will start at 9 a.m. in the Kay Boardrooms of the Jeong H. Kim Engineering Building.
The morning session will feature speakers from ARPA-E, the UM Engineers Without Borders, UMD Facilities, the Solar Decathlon team, and industry leaders.
The afternoon sessions will feature brief overviews of the work of university and local researchers, providing quick snapshots of the latest ideas for water-sparing energy production and low-energy water purification.
Energy-focused organizations on campus and in the local area will be exhibiting, and a student poster contest will showcase some of the up and coming research from across the UMD campus.
The event is free and open to the public. No registration is required.
Published March 28, 2013