Baecher Appointed to National Academies Committee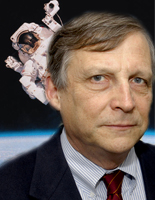 Civil and environmental engineering professor Gregory Baecher has been appointed to a National Academies committee to review the U.S. government's water resources policy.
The National Research Council of the National Academies has initiated a review of the new "Principles and Guidelines for Water and Related Land Resources Implementation Studies," the U.S. government's overriding policy instrument for evaluating water resources projects, i.e., flood control, navigation, coastal protection, and environmental restoration.
The review committee will comment on various items relating to the study. This project is sponsored by the U.S. Army Corps of Engineers.
For more information, please visit: http://www8.nationalacademies.org/cp/ProjectView.aspx?key=WSTB-U-08-03-A
Published January 19, 2010