UMD workshop examines risks related to new transportation technology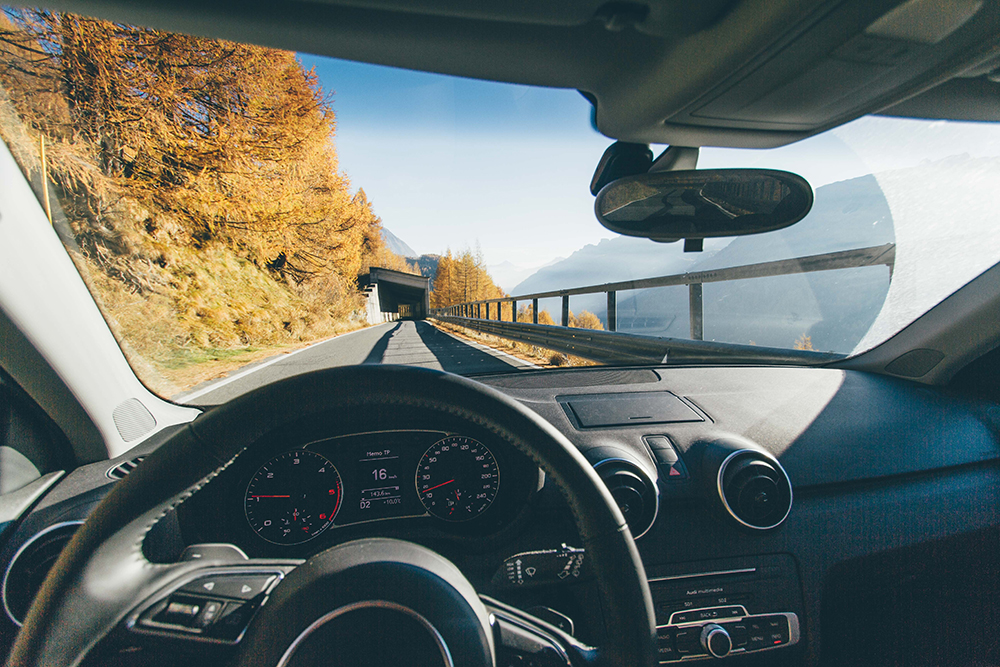 UMD Workshop Examines Risks Related to New Transportation Technology
With advancements in vehicle technology rapidly transforming the way we get around, experts are gathering at the University of Maryland on Friday (April 26) for a workshop designed to help map out research into risk, reliability, and resilience issues associated with these technological innovations.
Hosted by the Center for Risk and Reliability at UMD's A. James Clark School of Engineering, the Workshop on Risk Analysis for Autonomous Vehicles: Issues and Future Directionswill provide a forum for discussing issues related to emerging modes of transportation, identifying gaps in knowledge, and proposing directions for future research.
"The world is witnessing remarkable technology advancements and competitions in autonomous and connected transportation vehicles," workshop organizers said as they announced the event. "These include major developments of self-driving electric cars by high-tech companies as well as the traditional automobile manufacturers. Urban areas are bracing for a rapid infusion of these technologies into their roads in the near future."
"While technology development has been the prime focus of most recent technology innovations, we have witnessed only limited advances on issues of risk, reliability, and resilience. A number of accidents have already occurred," organizers said. They noted that while excitement about new transportation technologies is high among the general public, concerns remain over safety, software reliability, security, hacking/misuse, and licensing.
Specific topics to be covered at the workshop include risk, reliability and resilience (R3) engineering, communications, information and network security, transportation and road infrastructure,learning and reasoning to control complex behavior, legal, ethical and regulatory issues, and educational programs related to autonomy
The event, to be held at the Kim Building of Engineering, University of Maryland, College Park, will be followed by a congressional briefing designed to update policymakers about the risk of technology and potential directions for necessary funding.
For more information about this one-day, invitation-only workshop, contact Amber Pierdinock at apierdin@umd.edu.
PROGRAM
Workshop on Risk Analysis for Autonomous Vehicles: Issues and Future Directions
April 26, 2019
Kay 1-2 Boardrooms
A. James Clark School of Engineering University of Maryland College Park, MD
8:00-8:30 Registration, Coffee and Donuts

8:30-8:45 Welcome Messages and Objectives

Prof. Mohammad Modarres, Nicole Y. Kim Eminent Professor of Engineering, University of Maryland (UMD)

Prof. Darryll J. Pines, Nariman Farvardin Professor and Dean A.J. Clark School of Engineering, University of Maryland
8:45-9:15 Sponsors' Messages: ASME and Ford Motor Company Interests in Autonomous Vehicles (Dr. M. Pourgolmohamad, Moderator)

Dr. Said Jahanmir, President of ASME

Dr. Vasiliy Krivtsov. Director of Reliability Analytics, The Ford Motor Company
9:15 – 10:15 (Part I) Advances in Safety and Coordination Frameworks of Connected Autonomous Vehicles (Dr. Mark Fuge, Assistant Professor UMD, Moderator)
Prof. Phil Koopman, Associate Professor of Electrical and Computer Engineering, Carnegie Mellon University
Assuring Autonomous Vehicle Safety
Prof. Andreas A. Malikopoulos, Terri Connor Kelly and John Kelly Career Development Associate Professor, University of Delaware
A Decentralized Energy-Optimal Control Framework for Connected and Automated Vehicles
10:15- 10:30 BREAK
10:30 – 12:15 (Part II) Policy, Technology and Regulatory Initiatives (Dr. Lei Zhang, Ph.D. Herbert Rabin Distinguished Professor, Director, Maryland Transportation Institute, Moderator)
Mr. Gregory Slater, Administrator, Maryland Department of Transportation
Maryland Cybersecurity Initiatives in a Connected and Autonomous World
Ms. Dee Williams, Deputy Associate Administrator for Vehicle Safety Research, National Highway Traffic Safety Administration (NHTSA), U.S. Department of Transportation
NHTSA's FMVSS Considerations for Vehicles with Automated Driving Systems
Ms. Marjory S. Blumenthal, Director, Science, Technology, and Policy Program RAND Corporation, Washington, DC Office
Measuring Automated Vehicle Safety: Building Better Outcomes and Policy
Prof. Mohammad Modarres, Director Center for Risk and Reliability (CRR)
What we can learn from risk-informed approach to regulating nuclear power plants?
12:15-1:45 LUNCH Speaker: Dr. Roger McCarthy, NAE, McCarthy Engineering
(Welcome and introduction by Dr. Bala Balachandran, Minta Martin Professor of Engineering and Chair, Department of Mechanical Engineering)
1:45 – 3:00 (Part III) Experiences and Advances in Safety of Autonomous Marine Vehicles
(Dr. Katrina Groth, Assistant Professor UMD, Moderator)
Prof. Ali Mosleh, NAE, Distinguished Professor and Evelyn Knight Chair in Engineering, University of California, Los Angeles (UCLA).
Highlights of the First International Workshop on Autonomous Systems Safety, Reliability, and Security
Dr. Jeevith Hegde, Postdoctoral Fellow, Department of Marine Technology, Norwegian University of Science and Technology, Norway.
Development of Safety Envelopes for Underwater Vehicles
Dr. Mario Brito, Associate Professor in Risk Analysis and Risk Management, University of Southampton, UK
From autonomous underwater vehicles to unmanned marine surface vehicles: Reflections on risk models and expert judgement elicitations
3:00-3:15 BREAK
3:15 – 4:15 (Part IV) Autonomous Vehicle Traffic Safety and Trajectory Planning Research (Dr. Jeffrey Herrmann, Professor of Mechanical Engineering and Institute for Systems Research, UMD, Moderator)
Prof. John Baras, Lockheed Martin Chair in Systems Engineering and Distinguished University Professor, Electrical and Computer Engineering, University of Maryland
Assured and Composable Safety in Connected Autonomous Vehicles
Prof. Gang-Len Chang, Director, Traffic Safety and Operations Lab., Department of Civil Engineering, University of Maryland.
Managing AV flows under different levels of highway congestion: A case study of MD100 congestion management
4:15-4:30 BREAK
4:30 – 5:30 OPEN DISCUSSION
5:30: ADJOURN
Published April 25, 2019