UMD Takes Best in Theme Award at 2022 NASA RASC-AL Competition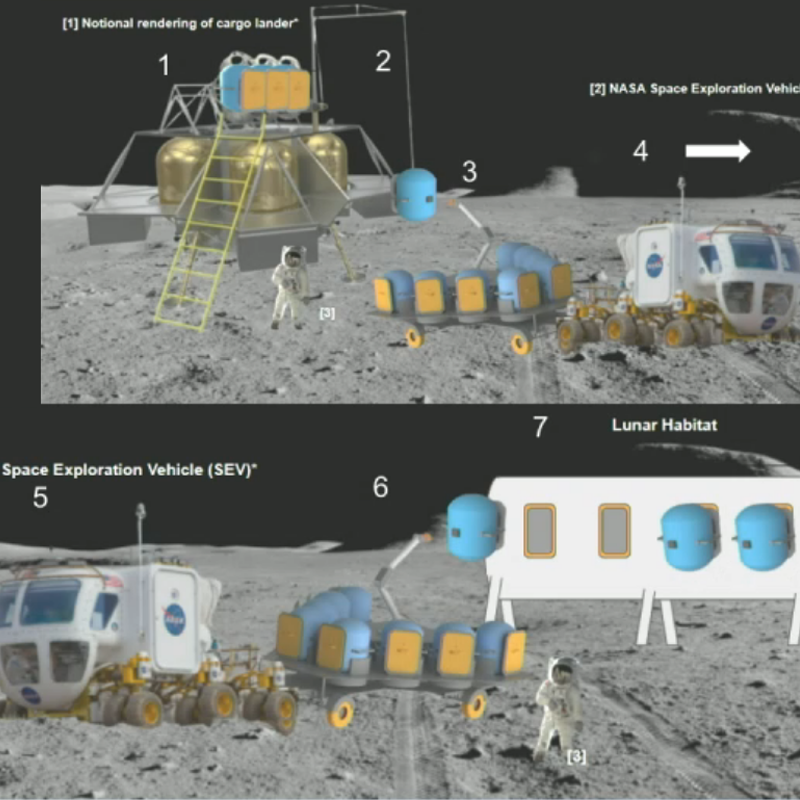 A University of Maryland (UMD) student team received a Best in Theme award at the 2022 Revolutionary Aerospace Systems Concepts – Academic Linkage (RASC-AL) competition.
NASA's RASC-AL competition challenges student teams to incorporate coursework into relevant and timely space exploration objectives that help fill in knowledge gaps.
The four 2022 themes—portable utility pallet, universal sample containment system, mars water-based in-situ resource utilization (ISRU) architecture and suitport logistics carrier (SPLC)—addressed capabilities critical for operating on the Moon, Mars and beyond.
The UMD team, comprised of 15 students from the Department of Aerospace Engineering's ENAE 483/484 capstone design course won for their "Design of a Suitport Logistics Carrier."
Suitports offer an alternative to traditional airlocks, and the team devised a way to make a suitport compatible logistics carrier that would enable the transfer of pressurized and temperature sensitive goods between a lunar lander and a surface habitat with the assistance of NASA's lunar rover.
As part of the project, the team performs simulations in the department's Neutral Buoyancy Research Facility (NBRF) to evaluate the efficacy of their design and determine both the SPLC mass limit and the capability of loading and unloading cargo transfer bags in different configurations to ensure that the astronauts would have the dexterity needed to connect the SPLC to the suitport.
The team is mentored by Professor David Akin, and the course is part of the department's space track curriculum.
This year marked the 20th anniversary of RASC-AL, marking it as one of NASA's longest running higher education competitions and encourages students to move the needle on concept development and trade space analysis and bring fresh ideas compatible with NASA's space exploration efforts.
Published July 15, 2022