Clark School Holds 2009 Commencement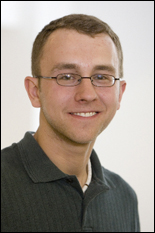 The Clark School held its spring 2009 commencement ceremony on May 22 at the Comcast Center. Speakers included 2008 Innovation Hall of Fame inductee Alex Severinsky, inventor of the Hyperdrive power-amplified internal combustion engine power train for hybrid vehicles, and undergraduate mechanical engineering student Philip Hannam, recipient of the 2009 University Medal and Clark School International Service Award.
Four faculty awards were announced at the ceremony. Professor Alison Flatau (aerospace engineering) received the Clark School's Faculty Service Award for her extensive work with undergraduate aerospace engineering students among other activities.
Professors Peter Sandborn (mechanical engineering and Institute for Systems Research) and Kenneth Kiger (mechanical engineering) were both recipients of the Poole & Kent Teaching Award for Senior Faculty. Sandborn was recognized for his work to develop new, engaging courses. Kiger was noted for involvement with the Keystone program and related hovercraft competition.
Assistant Professor Peter Sunderland (fire protection engineering) accepted the E. Robert Kent Outstanding Teaching Award for Junior Faculty, which he was unavailable to receive when it was announced at the December 2008 commencement ceremony.
Published May 27, 2009