O'Connor Honored for Lab Tour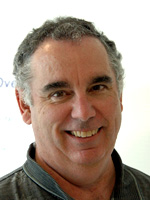 The Washington, D.C., chapter of the
System Safety Society
will present FabLab Director Jim O'Connor (IREAP/NanoCenter) with its Technical Exchange Award later this month.
The System Safety Society is a multi-disciplinary professional engineering society with more than 400 members in the greater-Washington area.
The society is honoring O'Connor in recognition of a tour he provided to about 20 members of the local chapter, which they deemed to be one of the most educational experiences of the year, said electrical engineering undergraduate student Amber Schauf, who is a member of the System Safety Society.
The award will officially be presented to O'Connor on October 17.
Published October 9, 2008