Fischell Institute Featured in Baltimore Sun Cover Story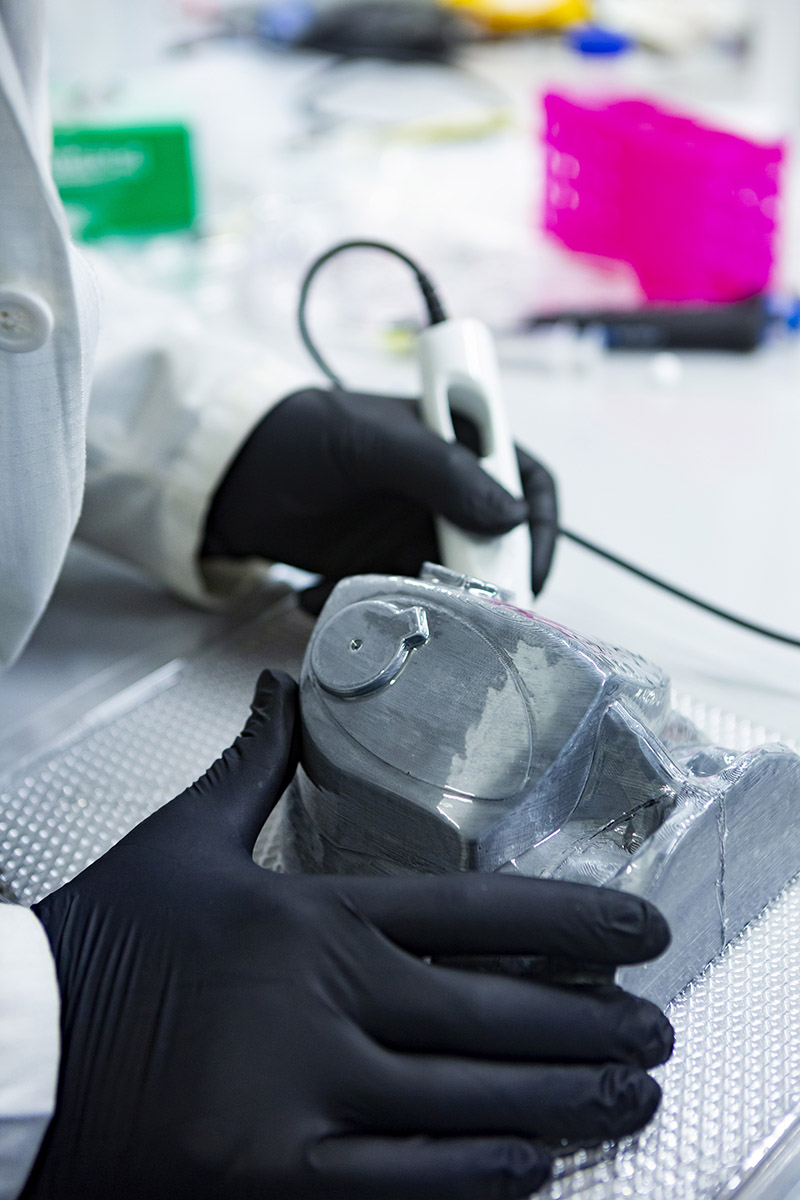 The Robert E. Fischell Institute for Biomedical Devices was highlighted in the Baltimore Sun's lead cover story on Monday, March 14. The story was titled "Maryland engineers are hoping to perfect masks before the next COVID wave or pandemic."
Baltimore Sun reporter Meredith Cohn spoke with Fischell Institute director and Fischell Department of Bioengineering professor William E. Bentley and engineer Kevin Aroom about the institute's ongoing efforts to test face masks and respirators for their effectiveness in safeguarding against COVID-19 and other health hazards.
The article noted how Fischell Institute researchers say that the recent break from mask-wearing requirements "offers government regulators and researchers an opportunity to vet the many masks on the market and weed out those that are less effective," Cohn wrote. "They also can turn to their attention to innovation, so that during the next coronavirus wave or a new pandemic, health care providers, first responders and the public have something better that what's available now."
Cohn went on to write about how Aroom spends much of his time testing off-the-shelf N95 and KN95 masks in batches of 20, on behalf of government and industry consumers, to see how well they filter. "Salt particles are substituted for aerosolized coronavirus in their high-tech machinery. Such testing is crucial in the time of internet forgeries," the article noted, paraphrasing Aroom.
The testing processes can also use some innovation, Cohn notes. "For instance, they eventually could integrate testing equipment into the machines that manufacture masks and other devices," the article continues. "Aroom, Bentley and others in the institute are eager to turn more ideas and research into commercial products, if someone is willing to fund the research and development."
Read the full Baltimore Sun story online.
Published March 15, 2022