Lewis Is AIAA President-Elect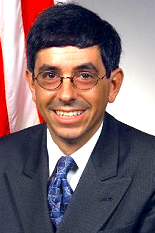 The American Institute of Aeronautics and Astronautics (AIAA) has elected
Mark Lewis
, Willis Young Professor in the Clark School's Department of Aerospace Engineering, as its president-elect.
His term as president-elect will begin on May 14. He will succeed incoming AIAA President David W. Thompson next year.
Lewis is former chief scientist of the U.S. Air Force. He is an AIAA fellow.
AIAA is the world's largest technical society dedicated to the global aerospace profession, with more than 35,000 individual members worldwide, and 90 corporate members.
For more information, please visit the AIAA website:
Published April 20, 2009