FPE Launches the International Fire Safety Consortium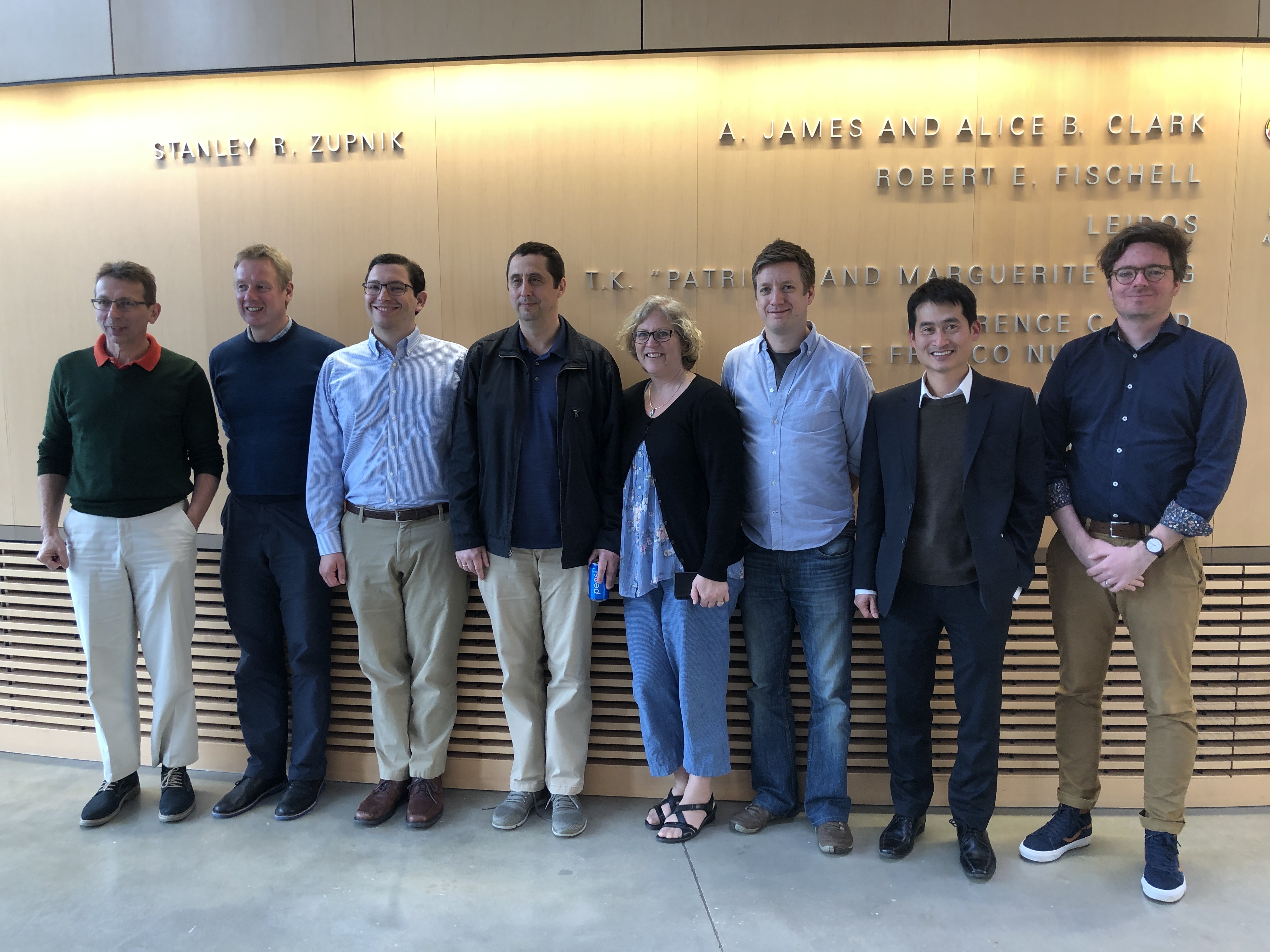 Last week, an international group of fire safety experts convened in the University of Maryland (UMD) Department of Fire Protection Engineering (FPE) to further develop a recent initiative: the U21 International Fire Safety Consortium. The group – made up of representatives from UMD, the University of Edinburgh, Lund University, the University of Melbourne and the University of Queensland – met February 10 - 13 to discuss issues related to fire safety engineering and how the Consortium might bolster research, education and public policy in areas such as fire in the developing world, community resilience, and wildfires and fires at the wildland-urban interface.
"The problems are becoming more intense and more difficult at a pace that is higher than the pace at which we are producing new knowledge and new technical expertise," said Arnaud Trouvé, an FPE professor who is involved in the Consortium.
According to the International Fire Safety Consortium website, the group brings together international "expertise to tackle the most critical and emerging fire safety challenges of our time. As the impact of urbanization, social inequality, climate change and human migration continues to grow, greater worldwide coordination and action addressing fire safety is urgently needed. The Consortium engages in research, education and collaboration with industry, government and non-governmental organizations to help inform policy and practice, protect property and save lives."
Going forward, the group seeks to draw attention on the importance of fire safety at the global scale in general, and on the following driving themes in particular: inequality in fire safety; wildland fires and wildland-urban-interface (WUI) fires; and performance-based design for fire safety. The Consortium encourages funding opportunities relevant to these themes.
Attendees included Drs. Margaret Mcnamee (Lund University, Sweden; Chair of the International Fire Safety Consortium), Arnaud Trouvé and Stanislav Stoliarov (University of Maryland, USA), Rory Hadden and Graham Spinardi (University of Edinburgh, United Kingdom), Tuan Ngo, Lu Aye and Alexander Filkov (University of Melbourne, Australia), and David Lange (University of Queensland, Australia). Additional attendees included Ted Knight (Administrator of the International Fire Safety Consortium, University of Maryland), Beth Brittan-Powell (Office of the Vice President for Research, University of Maryland) and Andrea Moshier (Research Partnership Manager, University of Melbourne).
For additional information, please contact Professor Trouvé (atrouve@umd.edu).
Related media:

UMD Launches New International Fire Safety Consortium to Address Urgent Global Challenges, UMD Right Now - 21 Jan 2020
Fire safety conference brings researchers from across the globe to UMD, Diamondback - 11 Feb 2020
Published February 18, 2020