Fearless Ideas: A Twofold Promise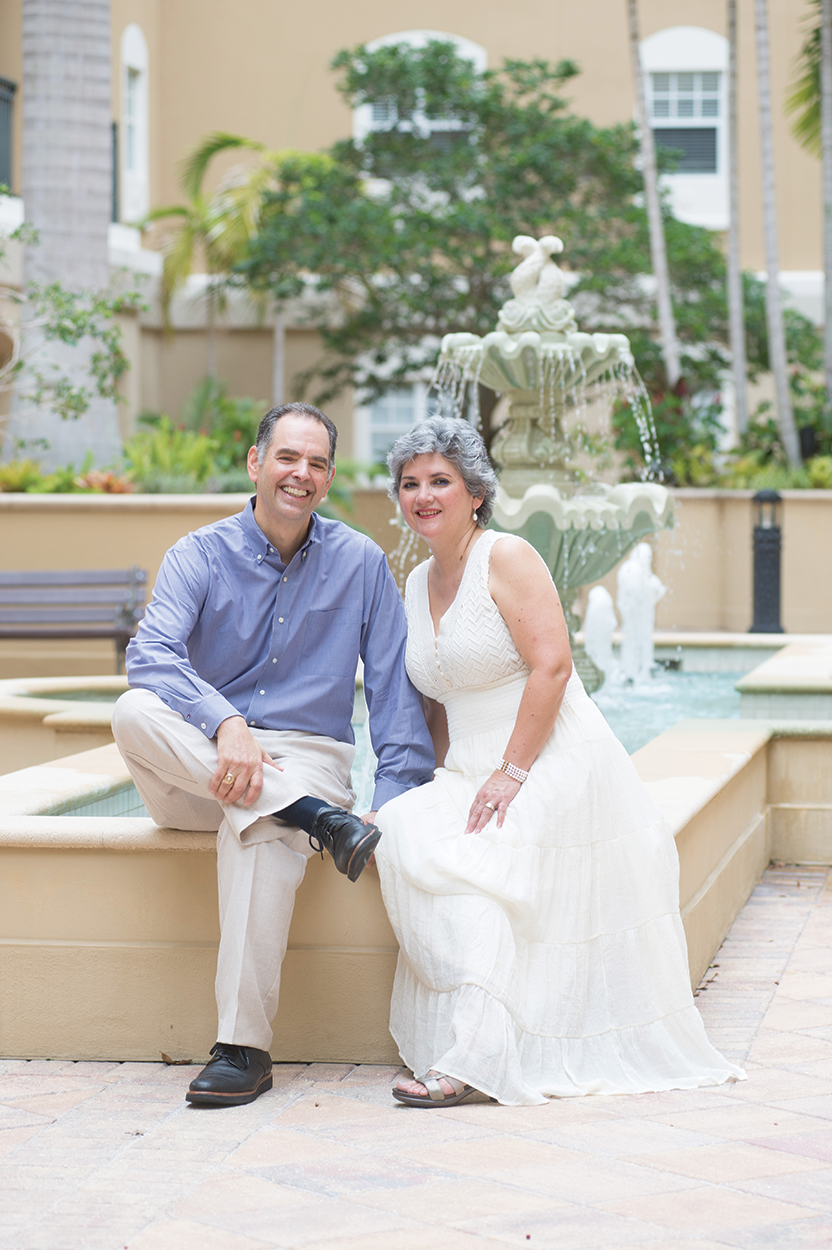 "I love to see brilliant science be useful," says Steven Lehrer ('82, chemical engineering and economics), who helps companies advance life science ventures for the betterment of society. Now, through a generous commitment to the Maryland Promise—a program that will provide need-based scholarships for undergraduate students from underserved populations in Maryland and Washington, D.C.—the managing director of SBLehrer LLC is helping today's engineering students get their start where he got his. What's more, Lehrer's gift will have twice the impact, thanks to the Clark Challenge for the Maryland Promise, which provides matching funds from the A. James & Alice B. Clark Foundation and the University of Maryland.
The Maryland Promise resonates deeply with Lehrer and his wife Isabella, a native of Peru whom he met in high school. Lehrer speaks fondly of the time their high school chemistry class visited UMD's engineering school, a community that would come to feel like family. "Whatever the chemical engineering professor said that day had an amazing impact. Twelve of the 13 of us ended up receiving chemical engineering degrees from various universities; I married the 13th."
Between completing his coursework and simultaneously working a job in Baltimore, Lehrer's path to graduation from UMD was "intense," he says. With a dual degree under his belt, he accepted a job offer from Procter & Gamble, married, and moved to Cincinnati in a span of four weeks. Lehrer later received his MBA and established himself in the life science industry, preferring to run startups over established businesses. He now advises several companies to help introduce new therapies globally.
Charting his own course is a theme that has defined Lehrer's life's work. So is helping young people gain their educational footing. He and Isabella, an educator, helped found a charter high school in California so students from all backgrounds, many from disadvantaged families, could make it to college. One hundred percent of the second graduating class, including the Lehrers' son, were accepted to four-year universities.
Likewise, the family felt they could make a meaningful contribution to college students. In 2014, by donating to another UMD matching program, they established the need-based Steven B. and Isabella C. Lehrer TerpStart Endowed Scholarship in Chemical and Biomolecular Engineering. Every year the couple receives letters from grateful recipients. "The students' stories are so powerful," says Lehrer, "we wanted to do more."
"There's brilliance everywhere, and it should be unleashed."
By donating again to the Maryland Promise, the Lehrers can do much more. Through the Clark Challenge matching fund, each donation of at least $100 will be matched one-to-one, doubling the donor's investment in students. Further, each donation of at least $50,000 will create an individual endowment that the donor can name. "The Clark Challenge will allow donors to have an impact they never thought they could," says Leslie Borak, assistant dean for external relations at the Clark School. "To think about a $50,000 gift creating a $100,000 endowment that will last in perpetuity and improve many students' lives—it's exciting."
The Lehrers are eager to support generations of aspiring engineers. "To the extent we can remove barriers to education, we will try," says Lehrer. "There's brilliance everywhere, and it should be unleashed."
What's your Fearless Idea?
Visit fearlessideas.umd.edu to learn more about Fearless Ideas: The Campaign for Maryland.
Give: go.umd.edu/give-to-engr
Contact: Leslie Borak, Assistant Dean for External Relations
email: lborak@umd.edu
phone: 301-405-0317
Published October 22, 2018