Wiser Named Hearst Corporation CTO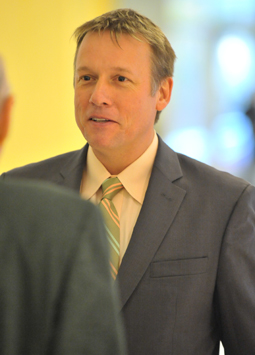 Clark School electrical engineering alumnus Phil Wiser (B.S. '90) has been named CTO of Hearst Corporation. Hearst Corporation is one of the nation's largest diversified media and information companies. Its major interests include ownership of 15 daily and 37 weekly newspapers and 29 television stations; significant holdings in the automotive, electronic, medical/pharmaceutical and financial information industries; Internet and marketing services businesses; television production; newspaper features distribution; and real estate.
Previously, Wiser co-founded Sezmi Corporation with fellow alumnus Buno Pati (B.S. '86, M.S. '88 and Ph.D. '92, electrical engineering). Sezmi provided hybrid TV solutions and was recently bought by KIT Digital.
Prior to that, Wiser was vice president and CTO of Sony Corporation. He forged ground-breaking deals with iTunes and pioneered the mobile music space during his tenure at Sony Music. Prior to joining Sony Music, Wiser co-founded Liquid Audio, Inc. and served on its board of directors and as chief technology officer. At Liquid Audio, he created the first commercial internet music distribution platform and led the creation of key technologies that now enable the digital music marketplace. Wiser holds a series of patents in digital music distribution, audio compression and processing and security as a result of these efforts.
Wiser is a past winner of the Clark School's Distinguished Engineering Alumnus award.
Published January 18, 2012