UMD Mechanical Engineering Retains Strong Position in Rankings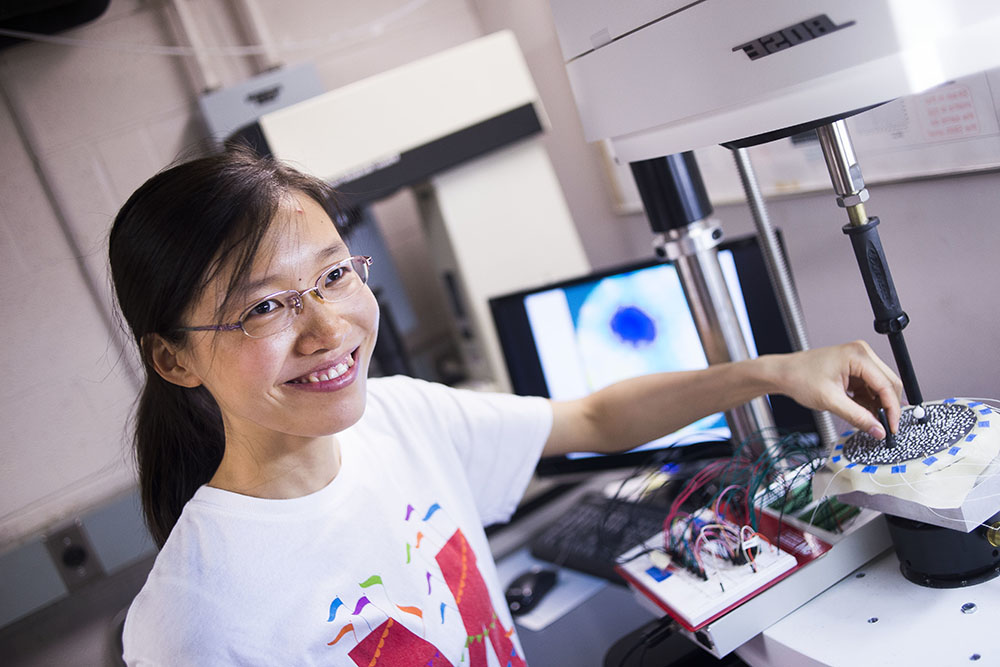 Mechanical engineering (ME) at the University of Maryland retains its strong position in the annual U.S. News & World Report undergraduate rankings, released earlier this month.
The 2022-23 rankings place UMD's ME program at #12 among public universities and #20 overall, holding the position it received last year. Those figures represent a rise from the 2020-21 rankings, in which UMD mechanical engineering ranked #14 among public universities and #25 overall. More than 185 programs nationwide are ranked in the annual survey.
The quality of students joining the program, strength and excellence of the department's faculty, and continued curricular innovations are major drivers of the department's strong showing, said UMD mechanical engineering chair Bala Balachandran.
"We've had several faculty members earn prestigious recognitions this year," Balachandran said. "There's an exciting climate of research here that carries over into the undergraduate classroom and also fosters experiential learning opportunities in the faculty labs."
One such professor is Katrina Groth, who received a National Science Foundation (NSF) CAREER Award. An expert on risk assessment, Groth is leading the way in the development of new strategies for assessing the hazards involved with large-scale facilities, such as nuclear power plants.
Another faculty member, Ryan Sochol, who is also an NSF CAREER Award recipient, garnered national and international media attention this summer for his work in soft robotics. In a major advance, Sochol and his team devised a way to produce soft robots in a single 3-D print run—and then tested their approach by engineering a robotic hand that can play Nintendo.
Also in the news this year:
Jelena Srebric
, a former NSF CAREER Award recipient and one of the world's leading experts in sustainable and healthy indoor environments. Responding to the COVID-19 pandemic, Srebric has developed ways to reduce the risks of airborne transmission during live music performances and pioneered new types of personal protective equipment (PPE), among other achievements.
Elisabeth Smela
, a Jefferson Science Fellow and a recipient of the Presidential Early CAREER Award for Scientists and Engineers, is leading a Lemelson Foundation supported effort to accelerate environmentally and socially responsible engineering through innovation in undergraduate curricula, as a part of the Engineering for One Planet Initiative.
"The caliber of work being done here at UMD is phenomenal," Balachandran said. "And we offer undergraduate students the opportunity to learn from our faculty, who value teaching —and nurturing the next generation of mechanical engineers."
The UMD mechanical engineering department is part of the
A. James Clark School of Engineering
. Couple of notable ME alumni include engineer-turned-entrepreneur
Alex Mehr
(M.S., Ph.D. '03), founder of Zoosk and Retail Ecommerce Ventures, and
Tim Sweeney
(B.S. '93), CEO of Epic Games. UMD mechanical engineering graduates regularly receive job offers from federal agencies and contractors, as well as from major companies, including Ford, Northrop Grumman, ExxonMobil, Stanley Black and Decker, SpaceX, BD, and Exelon.
Published September 20, 2021