University of Maryland UAS Test Site Adds TigerSharks to Fleet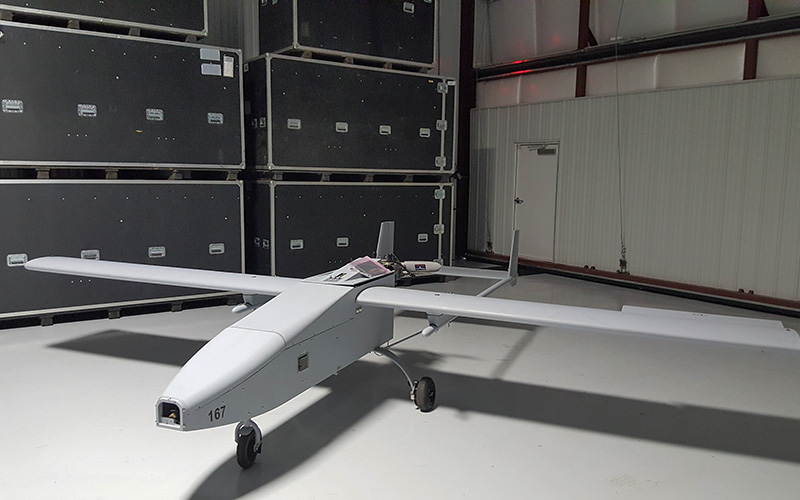 The University of Maryland Unmanned Aircraft System (UAS) Test Site today announced the acquisition of 11 TigerShark vehicles to enhance and expand the site's long-range testing efforts.
The new vehicles, which add to the UAS Test Site's fleet of more than 40 rotary-wing, fixed-wing, and hybrid aircraft, can carry up to 100 pounds of payload, stay airborne for as long as seven hours, and operate as high as 14,000 feet. Prior to bringing the TigerSharks on board, test site pilots and engineers were limited to operations where sensors and other equipment weighed in under 20 pounds.
"Some of the most crucial applications of UAS technology—disaster response, communications relays, underground surveys—require the ability to carry heavier payloads for longer periods of time and over distances greater than most commercially available vehicles can manage," said Matt Scassero, director of the UAS Test Site. "With the TigerSharks, we are well positioned to advance innovations in processes and technologies for use in civilian and defense operations."
The first research operation to feature a TigerShark will be a collaboration with the Naval Air Warfare Center Aircraft Division (NAWCAD) aimed at establishing a communications relay that allows individuals to remotely control ground robots. Initial testing using the smaller Talon 240G began at Crisfield Municipal Airport in Southern Maryland in fall 2017. Test site experts expect to transition operations to the TigerShark in May 2018.
The vehicles will also play a prominent role in another NAWCAD partnership focused on creating a secure ground station capable of controlling all new and existing Navy UAS.
Published December 8, 2017