Two UMD Teams Take Top Spots in SAMPE Bridge Contest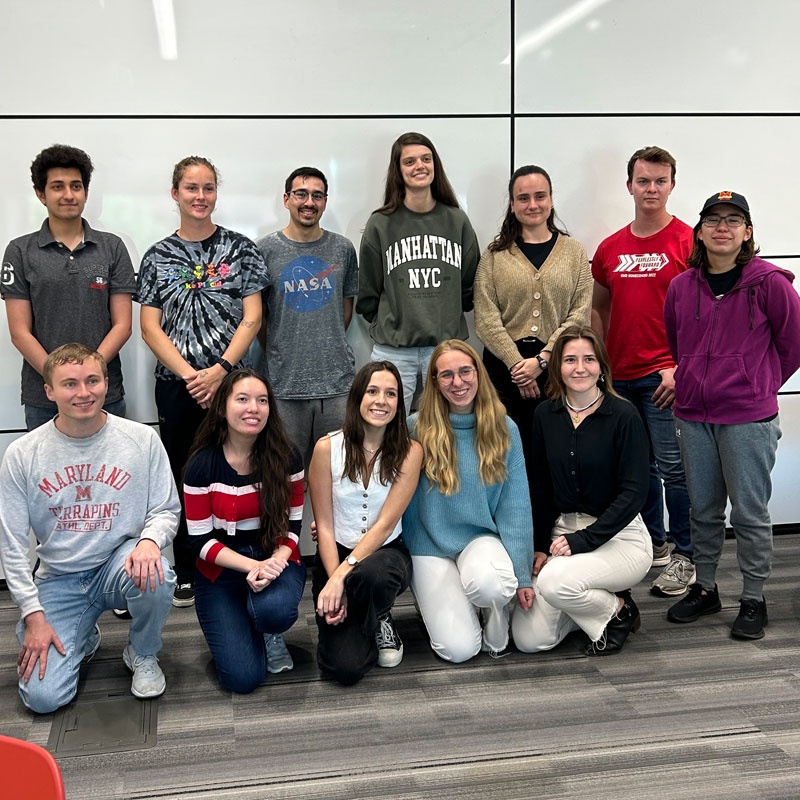 Two University of Maryland (UMD) teams took top spots in the 2023 Society for the Advancement of Material and Process Engineering (SAMPE) Student Bridge Contest hosted during SAMPE's 2023 Conference & Exhibition held in Seattle, WA.
SAMPE's student bridge contest allows students to design, build, and test a miniature structural bridge using various composite materials in accordance with a set of well-defined rules, and the international competition draws teams from around the globe.
Four UMD teams competed in this year's competition and they were comprised of students from the Department of Aerospace Engineering's ENAE 425: Mechanics of Composite Structures course taught by Professor Norman Wereley, director for UMD's Composites Research Laboratory (CORE). In addition, Ph.D. student Colleen Murray (mechanical engineering), co-taught the course and assisted students with the hands-on portion of class and mentored teams for the competition.
The competition gave students the opportunity to put their academic knowledge to the test, transitioning their skills to a real-life build, and two teams came away with wins.
The UMD team, the Handy Mannies (pictured at right), won first place in the glass fiber square beam competition. Their design load was 5600 pound of force (lbf) with a minimum load of 1500 lbf, and their bridge ultimately held almost 5200 lbf.
Team Handy Mannies included Sandra Urbano Rodríguez, Beatriz González Sánchez, and María Ainoa Deza Urteaga, international exchange students from Spain.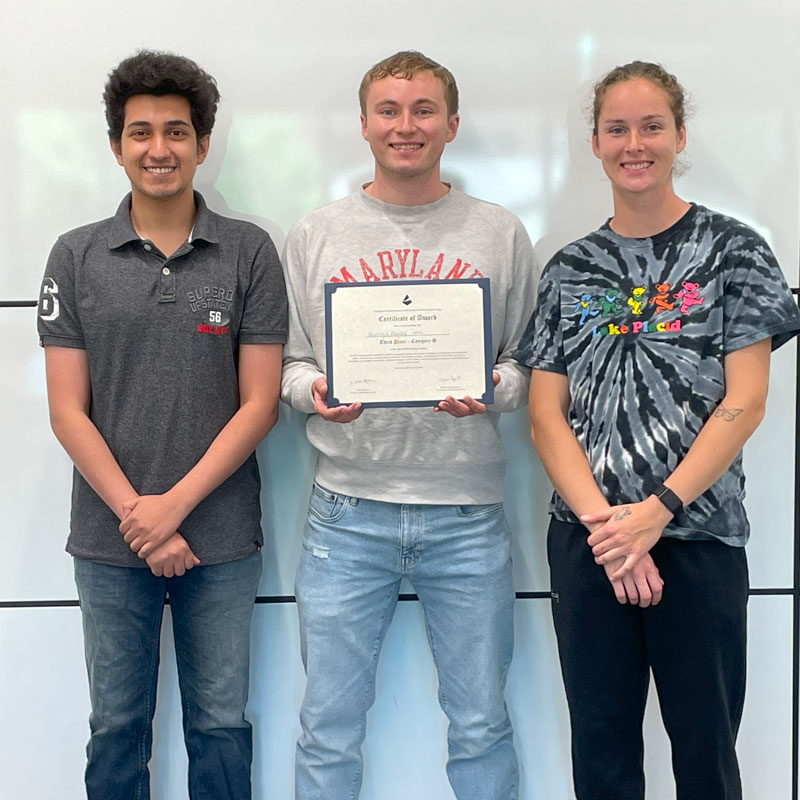 The second winning UMD team, Compatible with Stress (pictured at left), took third place in the carbon fiber square beam competition. Their design load was 7200 lbf, with a minimum load of 1500 lbf and their bridge held over 4300 lbf.
Team Compatible with Stress included graduate students Ronik Sharma, Joseph Kelly, and Margaret Donovan.
Congratulations to all of our participating team members!
Published May 3, 2023