Alumna Profile: Kristina Schneider Hysler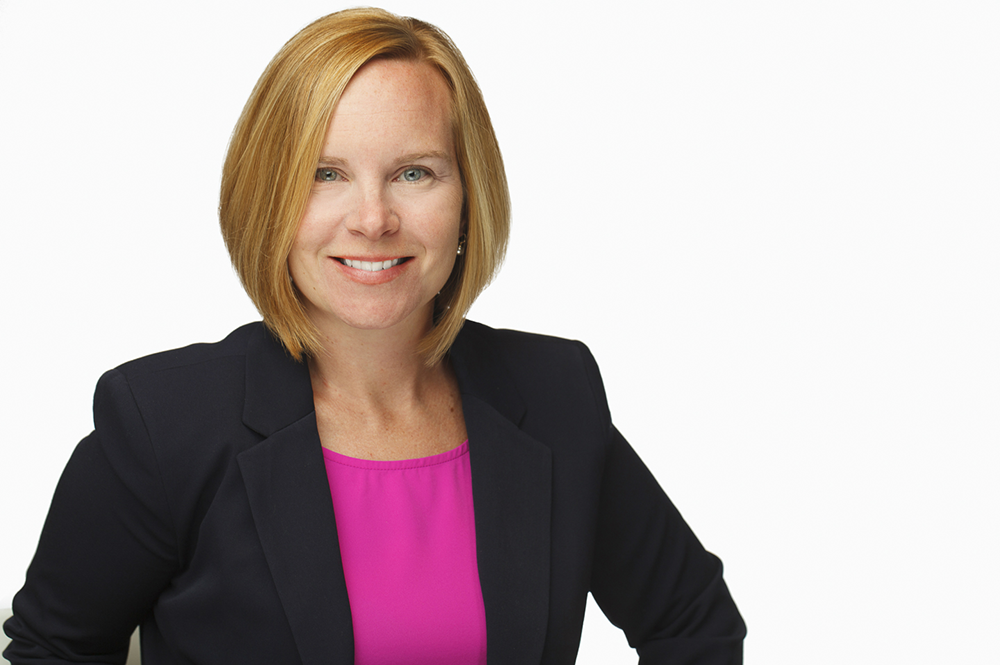 UMD DEGREE: B.S. '99, Civil and Environmental Engineering
OCCUPATION: Global Permitting and Compliance Service Line Lead, Wood Environment and Infrastructure Solutions, Inc.
For alumna Kristina Schneider Hysler, attending the University of Maryland (UMD) right out of high school had always been the obvious choice. Not only was it the state school, but her father was an engineering alumnus and her mother and uncle UMD employees. To Hysler, joining the Terrapin family seemed like a certain tradition.
While an undergraduate student at the A. James Clark School of Engineering, Hysler was involved in the Women in Engineering (WIE) program, through which she organized a Women in Engineering Day for local middle school girls. Girls came for the day, were guided through engineering experiments, participated in panels about studying engineering, and got to meet other students who shared their interests.
"Now, there are a lot more women getting engineering degrees," explains Hysler. "But when I was at Maryland, if I saw just two women in my civil engineering class, I would think that was a lot."
Hysler felt it was important to engage specifically with middle school girls because that's when she decided to pursue engineering herself.
"Two women engineers came to talk to my class and I thought, wow, women can do this too?" Hysler says. "If you have a role model, you can imagine yourself becoming what they are."
Now a role model herself to two young girls of her own, Hysler balances a family life and career. As the global technical lead for permitting and compliance at her company, she works with a network of experts to ensure that their clients have access to the best professionals Wood Environment and Infrastructure Solutions, Inc. can offer.
Also the manager of a $20 million contract, Hysler oversees stormwater monitoring contracts that help municipalities meet permit requirements set under the Clean Water Act and that go beyond to implement special studies to isolate sources of contamination in the environment. One such effort included the first ever study into whether toxic polycyclic aromatic hydrocarbons (PAHs) found in the atmosphere were settling into sediment in the San Diego Bay.
Hylser is proud to be able to provide her staff, which has increased from 10 employees to 60, with these opportunities.
"Being able to grow and mentor the people in our group has been really rewarding," she says.
When I compared my undergraduate education to the education I received for my later degrees, I could really appreciate the quality of my experience at Maryland.
The opportunity to teach others has also been a way for Hysler to pay forward the mentorship she received at the Clark School, specifically from Professor and Ben Dyer Chair of Civil Engineering Richard McCuen.
"Since graduating, I have met so many people who know him," says Hyster. "He is the reason I went to grad school. His influence was so important to the path I went on and where I am now."
Hysler also credits group projects done at the Clark School, primarily her senior capstone and the undergraduate thesis program, for her ability to collaborate in a professional setting
"[The thesis program] gave me the opportunity to understand how research and things in the real world are done," Hysler explains. "You can know how to do the math and science. But in reality, to be able to get the math and science done, you have to know how to work in a group."
For the Clark School alumna, the real world also requires balancing the professional with the personal.
"I constantly work hard to create that balance," says Hysler. "It's not easy, but the sense of satisfaction I get from contributing back to society is something that I feel I need. It's also how I can be an example to my daughters."
Hysler has also been involved in her local community as a founder of the San Diego professional chapter of Engineers Without Borders and member of the California Stormwater Quality Association.
"Don't limit yourself to just engineering," Hysler advises Clark School students entering the professional world. "Get out there and see what kind of things you like to do. I used my engineering skills to find the things I actually want to do: help people understand what we can do to help our environment."
Though she decided to come to UMD because it seemed like the obvious choice, Hysler says that she left with so much more than she expected.
"I think as a person who grew up in Maryland, I always thought I was going to go to the big state school. But when I compared my undergraduate education to the education I received for my later degrees, I could really appreciate the quality of my experience at Maryland," Hysler reflects.
Published June 4, 2018