System Failure Averted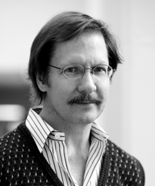 Michael Pecht, an internationally recognized engineering professor at the University of Maryland's A. James Clark School of Engineering, will be inducted into the school's Innovation Hall of Fame for making electronics more reliable, predicting when they will fail and enabling proactive programs to maintain them successfully.
In a world where electronics have become critical to the proper functioning of everything from space craft, airplanes, power grids, and automobiles to implanted medical devices, cell phones and personal computers, understanding how and when they will fail can be a matter of life or death, profit or loss.
For example, soldiers on the battlefield depend on electronics for successful communications, navigation, surveillance and weapons systems. Knowing that a system is about to fail can enable them to perform maintenance or obtain replacement systems—and avoid losing contact, getting lost, or sustaining injury in an enemy attack.
In the Innovation Hall of Fame, Pecht will join the inventors of the hybrid engine used in the Toyota Prius and other vehicles; of pulse Doppler radar used in surveillance and weather tracking; of the universal product bar code used in retail sales; and a host of other life-enhancing innovations, all developed by Clark School alumni, faculty members or other closely associated engineers.
In the 1980s, Pecht helped establish the "physics of failure" approach to reliability, a way to anticipate system failure based on root cause knowledge and observed operation. In the 1990s, he went on to create reliability prognostics methods, using sensors to gather failure cause information in the design phases of electronic product development, comparing data to expected standards, and improving designs before production to achieve greater reliability. Prognostics methods also were applied in product testing and quality control; later, they were built into devices and systems to detect and predict degradation and remaining useful life in the field. Today, this field is known as Electronics Prognostics and Health Management.
Pecht's methodologies guided the U.S. Army in changing their reliability procedures and NASA in evaluating the space shuttle. General Motors, Dell Computers and other manufacturers around the world use his concepts to make their products safer and more reliable.
At the Clark School in 1986, Pecht founded the Center for Advanced Life-Cycle Engineering as a National Science Foundation Industry/University Cooperative Research Center. Today, CALCE is a world leader in reliability testing, failure analysis, supply chain management, and prognostics technologies and methodologies. The center is funded by more than 150 of the world's leading electronics companies. In 2008, Pecht's center received the prestigious Alexander Schwarzkopf Prize for Technological Innovation, which is awarded to NSF centers that have had a significant impact on the world.
A Professional Engineer, Pecht serves as the George E. Dieter Professor of Mechanical Engineering at the Clark School. He received his master's degree in electrical engineering and his master's and doctoral degrees in engineering mechanics from the University of Wisconsin-Madison. He grew up in East Asia, attended high school in Europe and has helped establish the University of Maryland's growing international presence. He received the university's Distinguished International Service Award in 2006. In 2008, Pecht received the IEEE Reliability Society's Lifetime Achievement Award, the IEEE's highest reliability honor. He serves as chief editor of Microelectronics Reliability. Prof Pecht has graduated 135 master's and doctoral students.
Pecht will be inducted into the Clark School's Innovation Hall of Fame at 4:30 p.m. on Thursday, November 3, in the Clark School's Kim Engineering Building. The Charles and Helen White Symposium on Engineering Innovation will follow immediately after the induction ceremony and focus on the impact of prognostics and future advances in the field.
More Information:
CALCE
Innovation Hall of Fame. Also: http://www.eng.umd.edu/html/ihof/evite11.html
White Symposium
Prognostics and Health Management IEEE
Published September 29, 2011