Di Marzo's Hot Predictions for Fire Careers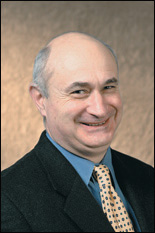 "Conservatively we estimate five positions are available per graduate. Last January, we had one graduate receive seven job offers."
Fire protection engineering chair Marino di Marzo estimates there are five jobs available for every FPE graduate.
Di Marzo was cited in a news story issued by the Society of Fire Protection Engineers (SFPE) this week. He said his estimate is conservative and related the story of one graduate in January who received seven job offers.
The median salary for fire protection engineering graduates is $55,000 ($65,000 with a master's degree), according to SFPE. Salaries near $100,000 for those with six to eight years of experience.
Published May 24, 2006