Professor K.J. Ray Liu Elected to Lead IEEE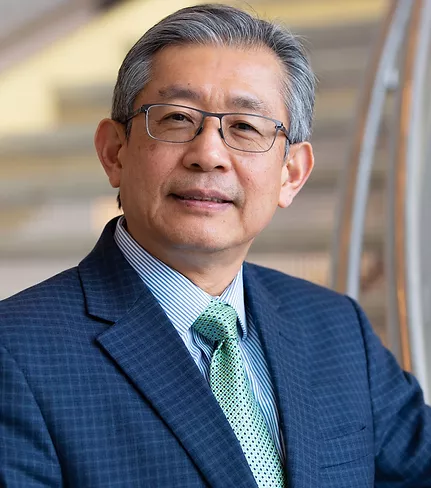 On October 12, Distinguished University Professor and Christine Kim Eminent Professor of Information Technology K.J. Ray Liu was elected by Institute of Electrical and Electronics Engineers (IEEE) Members as the 2021 IEEE President-Elect. As the first University of Maryland faculty member elected to head IEEE, he will begin serving as IEEE President on January 1, 2022.
IEEE is the world's largest technical professional organization dedicated to advancing technology for the benefit of humanity. IEEE and its members inspire a global community to innovate for a better tomorrow through its more than 420,000 members in more than 160 countries, and its highly cited publications, conferences, technology standards, and professional and educational activities.
"I am forever grateful for the strong support I received to make this possible," says Liu of his election win. "Now the work begins to deliver my pledge of making IEEE a better place for all of us. I look forward to continuing the journey of advancing technology for the benefit of humanity."
Liu joined the Electrical and Computer Engineering Department (ECE) in 1990, and leads the University of Maryland Signal and Information Group. His core research lies in signal processing and communications, with a recent focus on wireless sensing and tracking.
"I'd like to wish a hearty congratulations to Professor Liu on this major accomplishment to lead this prestigious engineering society in 2022," says University of Maryland President Darryll J. Pines. "I'd like to wish him the best of luck as he takes the helm during these very challenging times."
"The Department of Electrical and Computer Engineering at Maryland is truly honored to have one of its senior faculty members elected as president of the most prestigious professional society for engineers," says ECE Professor and Chair, Joseph JaJa. "Professor Liu has managed to assemble one of the most impressive lists of technical and professional accomplishments, and I am confident that he will do an outstanding job in leading the IEEE and elevating its stature even higher."
Liu has been recognized internationally with numerous awards. He is the recipient of two IEEE Technical Field Awards, including the 2021 IEEE Fourier Award for Signal Processing with the citation "for outstanding leadership in and pioneering contributions to signal processing for wireless sensing and communications," and the 2016 IEEE Leon K. Kirchmayer Graduate Teaching Award "for exemplary teaching and curriculum development, inspirational mentoring of graduate students, and broad educational impact in signal processing and communications."
He also received the IEEE Signal Processing Society 2009 Technical Achievement Award, 2014 Society Award for "influential technical contributions and profound leadership impact," and more than a dozen best paper/invention awards. Recognized as a Web of Science Highly Cited Researcher, Liu is a Fellow of IEEE (2003), AAAS (2008), and the U.S. National Academy of Inventors (2019).
In 2013, Liu founded Origin Wireless, a start-up company pioneering wireless AI analytic technologies for smart home systems. Origin invented the world's first centimeter-accuracy indoor positioning/tracking system, and the company's patented Time-Reversal Machine (TRM) Technology has been applied to motion detection, home security, well-being monitoring, human breathing monitoring, and fall-down detection without wearables or cameras. His inventions won the prestigious 2017 CEATEC Grand Prix and CES 2020 Innovation Award, with products available in more than 150 countries worldwide.
Liu received his B.S. degree from the National Taiwan University in 1983, and his Ph.D. degree from UCLA in 1990, both in electrical engineering.
Congratulations, Professor Liu!
Published October 15, 2020