Min Wu Elected President of IEEE Signal Processing Society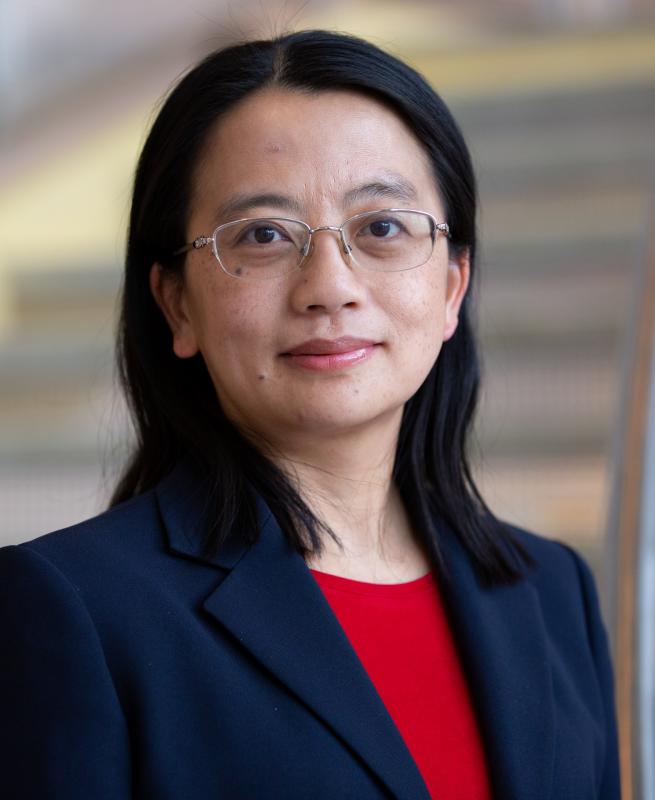 Min Wu, a professor in the Department of Electrical and Computer Engineering (ECE) at the University of Maryland (UMD), and associate dean of engineering, has been elected as the 2022-2023 President-Elect of the IEEE Signal Processing Society (IEEE SPS). Wu is the first woman of color to be elected for this position, and she will begin serving as SPS President on January 1, 2024.
Wu is an international expert on multimedia signal processing, media forensics and information security. She is a Distinguished Scholar-Teacher at Maryland who is affiliated with the Institute for Systems Research (ISR) and holds a joint appointment in the University of Maryland Institute for Advanced Computer Studies (UMIACS).
As an active member of IEEE SPS for over 25 years, Wu has collaborated with many volunteers from all regions and technical areas. She has served in a number of leadership roles for the society, including vice president for finance, chair of the IEEE Information Forensics and Security Technical Committee, editor-in-chief of the IEEE Signal Processing Magazine, and in many major conferences. For her outstanding contributions to regional activities, she was recognized with the SPS Meritorious Service Award in 2016.
"I am deeply honored by the overwhelming support from members who recognize the effort and experience I have brought to the Signal Processing Society on multiple fronts, as well as the need and benefit of a diverse leadership," said Wu. "The pursuit of excellence with diversity and inclusion is a continuous process, and builds on nurturing an open mind and being persistent to lean in and contribute."
As SPS President, Wu plans to increase diversity and inclusivity, address members' needs in different regions, sectors, and career stages, and improve financial sustainability and growth within the society.
"Given her stellar research record and her relentless efforts on behalf of the professional community, Professor Wu is imminently qualified to lead the IEEE SPS into a bright future," said Joseph JaJa, professor and chair of the ECE Department.
Wu joined the UMD faculty in 2001, and leads the UMD Media and Security Team (MAST). She has published three books and nearly 200 papers in major international journals and conferences, and holds 16 U.S. patents. She has co-authored several papers being recognized by paper awards from the IEEE SPS, EURASIP, and ACM. She received a National Science Foundation (NSF) CAREER Award in 2002, an MIT Technology Review TR100 Young Innovator Award in 2004, an Office of Naval Research (ONR) Young Investigator Award in 2005, a Computer World "40 Under 40" IT Innovator Award in 2007, the IEEE Mac Van Valkenburg Early Career Teaching Award in 2009, two University of Maryland Invention of the Year Awards (2012 and 2015), the IEEE Distinguished Lecturer recognition in 2014, and the 2019 IEEE Harriett B. Rigas Award. She is a Fellow of the National Academy of Inventors (NAI), American Association for the Advancement of Science (AAAS), and IEEE.
"Congratulations to Professor Min Wu on her historic achievement: It's a testament to a career of impactful work and breaks another barrier in the pursuit of a more equitable and representative engineering profession," said Samuel Graham, dean of Maryland's A. James Clark School of Engineering. "We pride ourselves on setting trends at Maryland Engineering—from cutting-edge research to the development of leaders in our respective fields —and are proud Min's accomplishment continues that tradition."
Signal processing includes foundational theories, techniques, and practical methods and systems supporting the digital world and daily life. It plays an essential role in the core of what we call data science and machine learning today, especially when dealing with data from the physical world.
UMD's signal processing reputation has increased over the past three decades, and Wu acknowledges the contributions of Professors K.J. Ray Liu and Rama Chellappa for leading this growth. "Professors Liu and Chellappa have been significant sources of inspiration for me for excellence and service in the signal processing community," said Wu.
Founded as IEEE's first society in 1948, the SPS is the world's premier association for signal processing engineers and industry professionals. Its deeply rooted history spans more than 70 years, featuring a membership base of nearly 20,000 researchers in about 100 countries worldwide.
Published October 14, 2021