Maryland Engineering program aims to diversify STEM workforce by recruiting minorities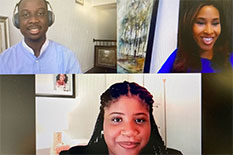 As America builds back its economy from the COVID-19 pandemic, careers in STEM are becoming more lucrative and attractive.
Many colleges are making it a point to recruit and retain minorities in these fields of science and engineering.
The work of the University of Maryland's Center for Minorities in Science and Engineering is vital — The goal is to increase the number of Black, Latinx and American Indian students in engineering and to stop the revolving door of those students enrolling, but leaving with a degree in a different field.
Published November 18, 2021