UMD's Tunnel-Boring Engineers Showcase Skills, Perseverance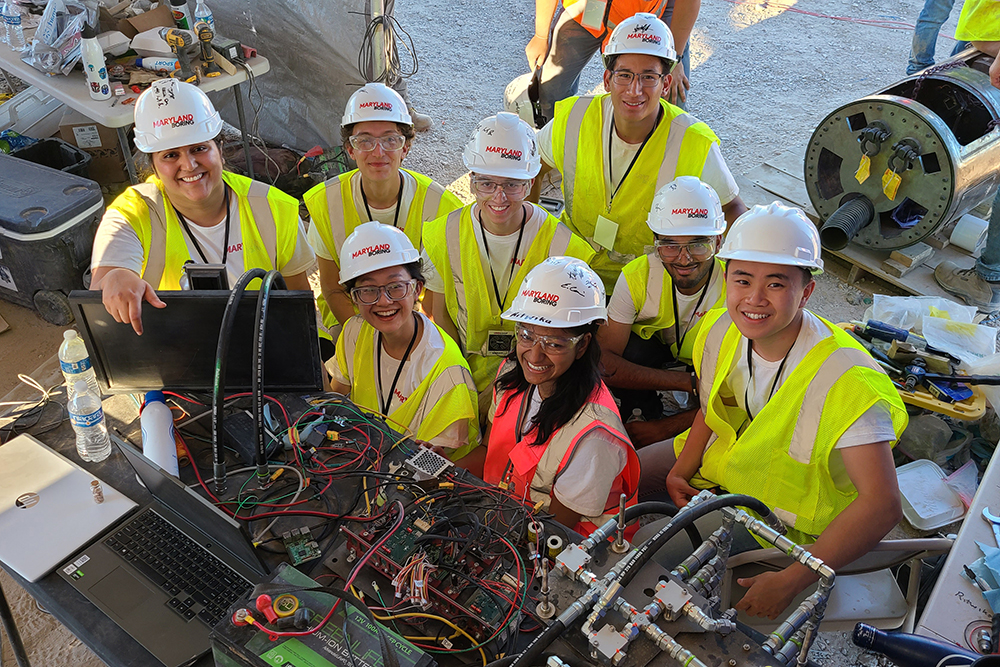 Engineering a tunnel-boring machine (TBM) presents formidable challenges, particularly when the goal is to improve on existing designs, but a team of intrepid University of Maryland (UMD) students has proven itself up to the task.
In September, following months of rigorous preparation, the UMD Loop team traveled to Las Vegas to compete in the Not-A-Boring competition, organized by Elon Musk's The Boring Company. Once there, they worked long days and late nights to get their TBM, comprising more than 4,000 parts and weighing several tons in total, into final shape before competition day.
UMD was one of only 12 teams—from an international pool of nearly 400 applicants—to be selected for the competition, which aims to help spur tunnelling innovations that can reduce cost, increase speed, and ultimately facilitate advanced transportation options such as Hyperloop. Not only that, but they were among just four teams that passed all safety checks and received the OK to dig—although integration issues on competition day ultimately prevented them from doing so.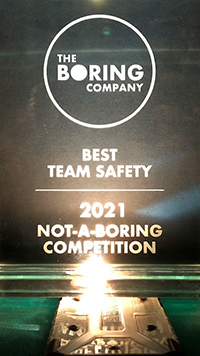 Obtaining the safety clearance was in itself a hard-won achievement. Two days earlier, a sandstorm had forced evacuation of the site and set back UMD Loop's timeline. Undeterred, team members pulled an all-nighter and received the green light at around 4 am on competition day, joining teams from Germany, Switzerland, and the United Kingdom in the final four.
But other setbacks awaited. In fact, only one team, from the Technical University of Munich, was able to dig a tunnel; the other three, including UMD, were hampered by integration problems. Even so, UMD Loop garnered an award for Best Team Safety and an invitation to participate in next year's competition.
"There were a lot of great takeaways, and we're all proud of what we were able to accomplish," said team leader Shane Bonkowski. "While we were not able to get fully integrated in time to make our dig, we were able to conduct numerous important tests in and were able to showcase our 'proof of concept' by extending our jacking cylinders and having our machine fully set up in the launch pit."
As a result of their efforts, the team is now in a strong position to compete again. "We are confident that we will be able to sort out all integration and needed testing by then, as we already have a 90% built TBM," he said.
Meanwhile, the team is actively recruiting new members who can contribute their engineering skills, dedication, and effort to this one-of-a-kind event—and, in the process, help revolutionize human transportation.
Published October 6, 2021