Flu Clinic Software Required by CDC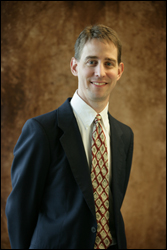 Associate Professor
Jeffrey Herrmann's
(
ME
/(
ISR)
mass dispensing/vaccination clinic work with Montgomery County, Md., plays an important role in new guidance issued by the federal government's
Centers for Disease Control and Prevention
(CDC). The document requires that agencies receiving funding under a federal agreement use Dr. Herrmann's
Clinic Planning Model Generator software
as the model to help meet CDC's "preparedness control goal for mass prophylaxis."
The Pandemic Influenza Guidance Supplement to the 2006 Public Health Emergency Preparedness Cooperative Agreement Phase II provides federal, state and local public health agencies, emergency workers, homeland security entities and other first responders with guidance for improving preparedness for and response to pandemic influenza. Congress recently appropriated $350 million in funding specifically for developing and exercising pandemic influenza plans.
Herrmann's work in improving mass dispensing and vaccination clinics operations is bringing him increasing international attention.
His model is funded by CDC and developed jointly by the Montgomery County, Maryland, Advanced Practice Center for Public Health Emergency Preparedness and Response; and ISR's Computer Integrated Manufacturing Laboratory. Additional support was provided by the National Association of County and City Health Officials (NACCHO) and CDC.
Published July 12, 2006