Fall 2011 Sikorsky Colloquium Series Kicks Off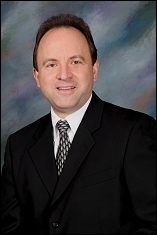 Join the Department of Aerospace Engineering on November 10, 2011, for a presentation on The CH-53K Marine Corps Program with Michael S. Torok, Sikorsky's vice president and chief engineer of Marine Corps Programs. The talk will take place in the Jeong H. Kim Engineering Building lecture hall at 10 a.m.
Michael S. Torok, Ph.D.
Vice President and Chief Engineer, Marine Corps Program
Michael S. Torok, Ph.D., is vice president, and chief engineer for the U.S. Marine Corps Programs for Sikorsky Aircraft. Torok has been in this position since December 2009. In this role, he is responsible for all technical aspects of the USMC product line, including customer interface, requirements, proposals, technology insertion and technical execution of development and fleet support programs. USMC products include the CH-53K, the legacy USMC/USN H-53 fleet, the VH-3D and VH-60N Presidential Helicopter fleet and the potential VXX Vertical Lift Platform. In addition, Torok maintains his role as chief engineer, CH-53K, a position he has held since February 2008. In this role, he has full technical responsibilities for executing the USMC's $3B+ System Design and Development (SDD) program to develop the USMC's next generation heavy lift helicopter.
Prior to this position, Torok was chief engineer for maritime programs, including the USN (MH-60R/S) and international (S-70B) SEAHAWKS and the Maritime H-92 (Canadian CH-148 Cyclone) aircraft. Accomplishments include the successful transition of the MH-60R into full rate production, the design, development, testing and qualification of MH-60S block upgrades to enable Organic Airborne Mine Counter Measure and Armed Helicopter capabilities, and design and development of the Canadian Maritime Helicopter through first flight of the prototype Fly-By-Wire aircraft.
Torok also held positions, at Sikorsky, as director of system engineering and technology, director of engineering sciences, chief of dynamics, manager of advanced rotor active control programs and supervisor of aerodynamic and aeroacoustic methods. In these roles, he has led or supported activities including the vehicle and technology definition of the Canadian Maritime Helicopter (CH-148 Cyclone), the commercial S-76D and the advanced X2 TechnologyTM demonstrator; technical development and product insertion of S-92 HUMS and Rotor Ice Protection (RIPS) systems, the S-76 Quiet Gearbox, Naval Hawk Active Vibration Control (AVC) systems, and the CH-53K 4th Generation Rotor; and helped develop, win and manage the US Army AATD VGART (rotor) and RDS-21 (drive system) technology programs. In addition, his activities have included support of the development and implementation of the Growth Rotor Blade (GRB) and Active Vibration Control (AVC) systems on the UH-60M; management of multiple S-92 powered and un-powered wind tunnel test programs; project manager of the DARPA Helicopter Active Rotor Noise and Vibration Program; rotor-empennage aerodynamics and dynamics analysis on the FANTAIL and RAH-66 aircraft; and aerodynamics, acoustics and dynamics methodology development.
Torok holds a bachelor's degree in mechanical engineering from Cornell University, and master's and Ph.D. degrees in aerospace engineering from the Clark School's Alfred Gessow Rotorcraft Center, one of the three charter U.S. Army Rotorcraft Center of Excellence programs.
Torok was a recipient of the U.S. Army Distinguished Rotorcraft Fellowship and of the American Helicopter Society's (AHS) Vertical Flight Foundation Fellowship. He was awarded the AHS Francois Xavier Bagnoud (young engineer) award and the AHS Gruppo Agusta International Award as part of the Sikorsky/USG/ZFL Individual Blade Control Team. He has served on the AHS Aerodynamics and Education Committees, as chairman of the Vertical Flight Foundation Fellowship Awards Committee, as technical chairman of an AHS Aeromechanics Specialist Conference, as the AHS, NE Region Vice-President and as the Director of the AHS Technical Council. He currently serves on the AHS Board of Directors. He is also a member of the National Academies' Technical Advisory Board for the ARL Vehicle Technology Directorate. He has been inducted into the University of Maryland's Aerospace Engineering Academy of Distinguished Alumni. Recently, he was awarded the University of Maryland's Clark School of Engineering Distinguished Alumni Award and was named a Technical Fellow of the American Helicopter Society. He is author of multiple technical papers and publications and holds seven patents.
To view this event on the aerospace department's calendar click here.
Published October 20, 2011