Building Together Announcement Garners Extensive Media Coverage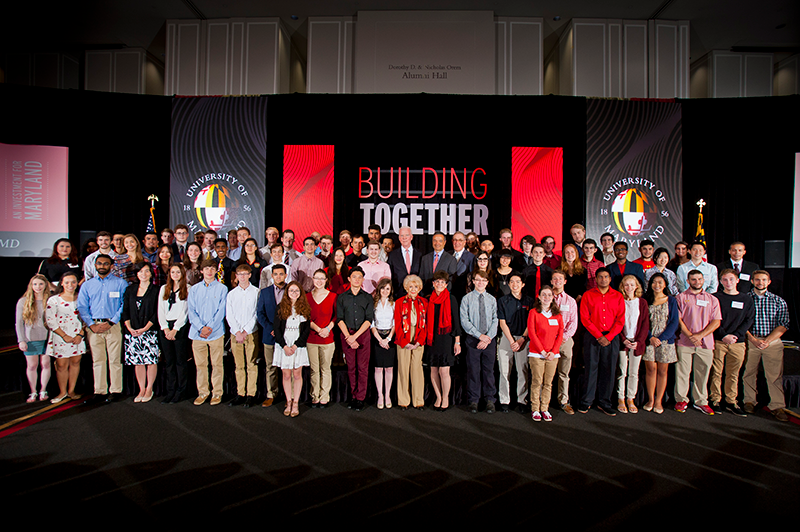 On October 4, 2017, the A. James Clark School of Engineering and University of Maryland announced a transformative investment of $219,486,000 from the A. James & Alice B. Clark Foundation. Building Together: An Investment for Maryland will increase college access and affordability, inspire the next generation of engineering leaders, and spark innovations that tackle today's most daunting problems.
This investment, the largest in UMD history and among the largest to a public research institution in the 21st century, will propel the Clark School and UMD to the forefront of education and research by establishing and funding an array of need-based scholarships, graduate fellowships, distinguished faculty chairs, and operational and capital projects.
Learn more about Building Together at: buildingtogether.umd.edu
The announcement garnered press attention that resulted in hundreds of media clips and hundreds of millions of impressions.
Read from a selection of these media stories below:
Published October 11, 2017