Terp Entrepreneur Lands a 'Big Deal'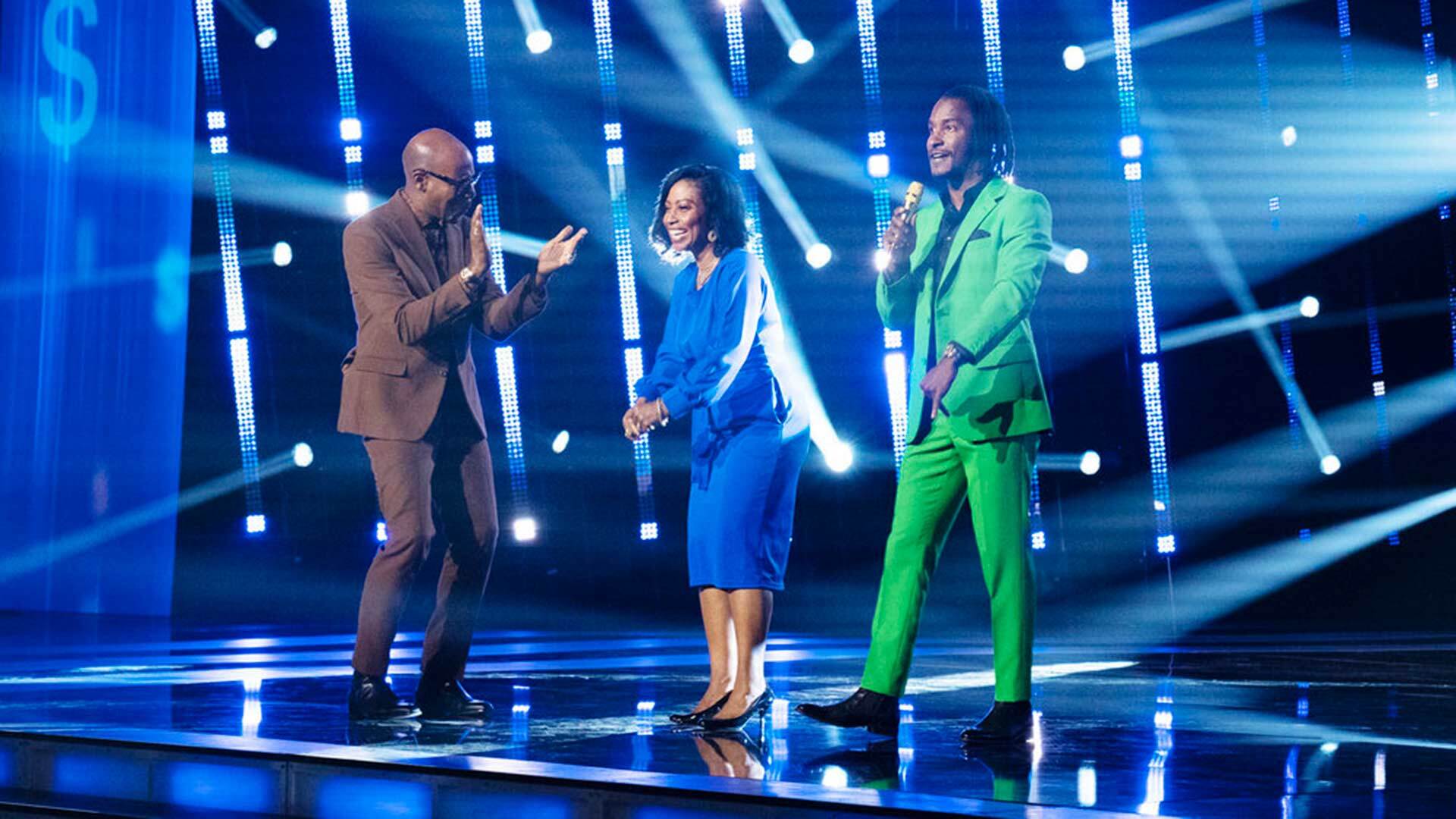 For a University of Maryland alum, entrepreneurial success is in the bag—along with her laptop, lunch, workout shoes, water bottle and keys, all impressively organized.
Sherrill Mosee '86, founder of all-in-one handbag company MinkeeBlue, last month won the premiere episode of "America's Big Deal," USA Network's new live, "shoppable" pitch competition. Inspired by executive producer Joy Mangano, whose self-wringing Miracle Mop launched an inventing empire, the show gives four entrepreneurs two and a half minutes to pitch their products, which viewers can then purchase in real time. At the end of the hour, the contestant who earned the most money in sales wins a deal with one of the show's panelists, who represent companies including Macy's, Lowe's and QVC/HSN.
Mosee's Mariah Backpack, a hybrid work bag-travel bag-purse, came out on top in the show's debut, selling out inventory and landing her a $100,000 purchase order with Macy's.
"It was a wonderful, wonderful experience to know that I sold out, meaning that people loved the product, they wanted to experience the product, and they saw themselves at some point carrying multiple bags, so they understood the problem," she said in an interview.
Despite the pitching prowess, Mosee actually doesn't come from a fashion or manufacturing background. The Baltimore native studied engineering at UMD—first aerospace, then electrical—and initially put her degree to work at General Electric and Lockheed Martin. After getting laid off in 1998, she shifted to nonprofit work, starting a Philadelphia-based organization to help single mothers in college pay for child care.
Throughout her years in that role, she noticed moms schlepping around their diaper bags, bookbags and purses—a problem she could relate to.
"I just wanted one bag that I could organize," Mosee said. "How can I separate my shoes from my laptop or my purse essentials from my banana? I had to figure things out and problem-solve, and really, the engineering mind went to work."
That idea turned into a cut-up, reworked purse prototype, and in 2014, MinkeeBlue officially launched. Navigating the new world of fashion manufacturing wasn't always easy—30% of Mosee's first bags came back defective—so she tapped into resources like Temple University's Small Business Development Center and the Philadelphia Fashion Incubator to network and learn. And to help differentiate her product in the saturated handbag market, she studied up on patents, securing one for the folding shelf that can split her bags into two compartments.
Like countless businesses, though, sales dropped off during the pandemic, so "America's Big Deal" seemed like a chance worth taking.
"I thought it was just an awesome opportunity for the small business owner, for the entrepreneur," Mosee said. "If I could get this, this would take me to the next level. People would know about MinkeeBlue."
Her pitch—complete with women unsuccessfully searching for their phones and pulling out smushed sandwiches from their multiple bags before fitting it all stylishly in the Mariah Backpack—netted her $30,000 in sales, enough to beat out the other contestants' rotating smartphone grip, dog dental care products and curling iron for extra-long hair. As the winner, she received $100,000 offers from both Mangano, representing QVC/HSN, and Durand Guion, group vice president of Macy's fashion office, and decided to go with the latter.
"Just your way of pitching it, it made such a difference," Guion said on the show. "Today we find the Macy's customer wants to know the story. Brand is important, price-value relationship is important, but what is the story behind it? That's becoming more and more critical to why they make a purchase with us."
For Mosee, the deal is a testament to perseverance, something she encourages in fellow Terps.
"You have to know that there are going to be some obstacles and twists and turns. You have to understand that that is a part of the entrepreneurial journey," she said. "But it's what you do in the failures, what you do when things don't work out right—that's what's going to give you success."
This article originally appeared in Maryland Today.
Published November 10, 2021