Pioneering MTECH Celebrates 20 Years Linking the Clark School and Business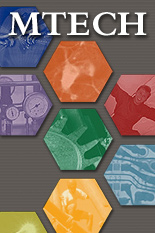 This week the
Maryland Technology Enterprise Institute (MTECH)
celebrated its 20th anniversary and was honored for its pioneering and ever-growing services that link Clark School capabilities and the needs of the business world. The celebration was held in the new Jeong H. Kim Engineering Building.
Early advocates for the institute, such as former Maryland Department of Business and Economic Development Secretary Mark Wasserman and former Clark School dean George Dieter, and previous program directors, such as Dr. Charles Heller, were recognized for their support over the past two decades. Current MTECH participants Timothy Kartisek of Precision Products Group, Anthony Casalena of Squarespace and Joe Hernandez of Innovative Biosensors, Inc. (IBI), spoke about the crucial importance of MTECH programs in their companies' development.
IBI recently announced it has raised $3.5 million in funding for its research into technology to detect pathogens.
The event featured remarks by university President C. Dan Mote, Jr., Clark School Dean Nariman Farvardin and university system Chancellor William "Brit" Kirwan. Dr. Farvardin identified MTECH as the vital link between the Clark School and the world of business, directly applying the school's research and educational capabilities in service to new and growing businesses.
MTECH, a unit of the Clark School, accelerates new ventures, spurs economic growth, and brings university expertise to Maryland companies through technology entrepreneurship and research programs.
Published May 28, 2005