Engineering at Maryland magazine spotlights research to reduce fire risks in refugee camps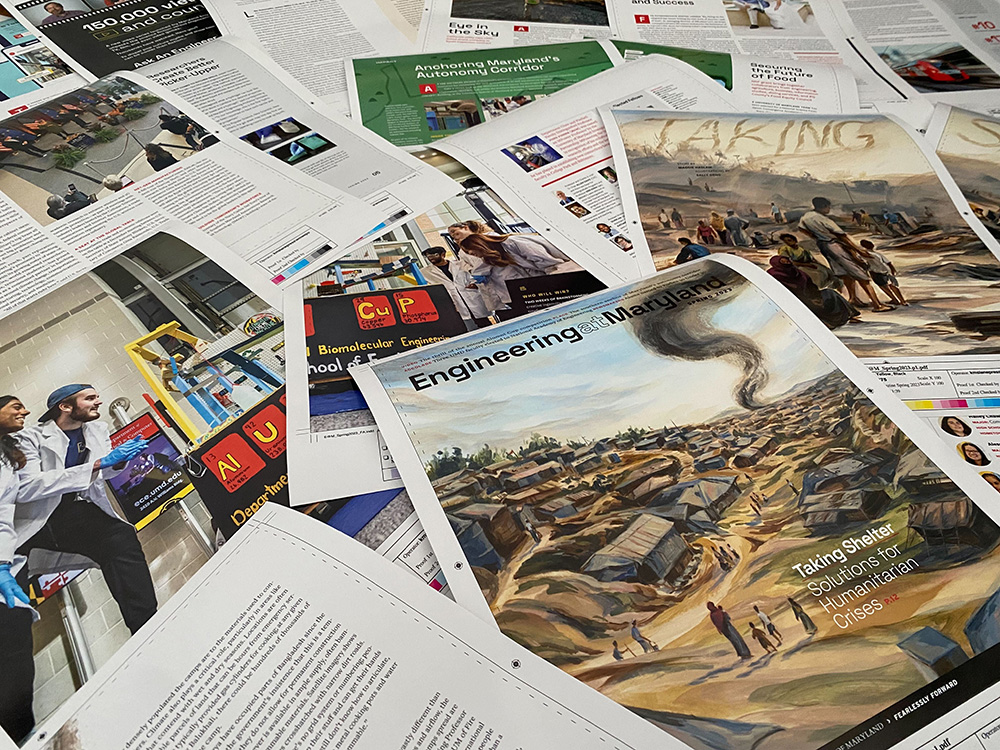 According to the UN Refugee Agency (UNHCR), 103 million people worldwide have been forcibly displaced from their homes; of that, 32.5 million become refugees.
The circumstances that displace refugees—from violence, persecution, and war to, increasingly, the impacts of climate change—are nothing short of traumatic. Those who take shelter within humanitarian camps are, once there, often faced with another kind of threat: fire.
From cooking methods and camp densities to fire readiness and climate, several factors put refugee camps at risk for the profound impacts of fire. In the Spring 2023 Engineering at Maryland feature story "Taking Shelter," you'll read about a collaboration powered by Maryland fire protection engineers to better understand the causes and order of magnitude of fires in informal settlements—the dense, ramshackle housing that comprises much of the world's slums and shelters millions of displaced people. Led at Maryland by Professor and Department Chair James Milke '76, M.S. '81, Ph.D. '91 and supported by a legion of students, the research team hopes to create not just global awareness, but also a global response.
"This is where academia can make the biggest difference," says Danielle Antonellis, founder and executive director of the non-profit Kindling, a collaborator on the project. "We need research, like what's happening at Maryland, to push under the noses of practitioners and stakeholders to provide them with the information they need to make better decisions.
"It's transformative for our work."
Additional issue highlights include:
VIDEO: The thrill of the annual Alumni Cup competition (watch the video here)
PLACE: The southern anchor of Maryland's autonomy corridor
ACCOLADE: Three UMD faculty elected to National Academy of Engineering
NEWSMAKERS: Alums named to Forbes 30 Under 30 lists
Send letters to the editor:
Melissa L. Andreychek
Engineering at Maryland magazine
1143 A.V. Williams Building
College Park, MD 20742
email: mandreyc@umd.edu
Engineering at Maryland magazine is published twice a year for alums and friends of the A. James Clark School of Engineering at the University of Maryland. Digital issues are available on the Maryland Engineering website.
Published April 20, 2023