Clark School Mourns Grad Student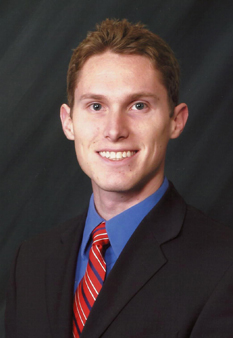 Clark School aerospace engineering graduate student Alexander Brown perished in a boating accident earlier this month near Hampton Roads, Va.
Brown was a researcher at the National Institute of Aerospace. He arrived at NIA in July 2008, shortly after completing his undergraduate studies at the Clark School. He was awarded a master's degree from the Clark School in December 2010 and stayed to pursue his Ph.D. in aerospace engineering.
His research was on the use of small synthetic jets to control and modify the boundary layer on wings. In this role he worked in collaboration with the Physics and Controls Branch at NASA Langley. In short, he was part of an innovative and forward-thinking team exploring ways to make the next generation of aerospace vehicles more efficient and safer.
More details about Alex and a memorial scholarship in his name can be found here: www.aero.umd.edu/about/the-alex-brown-scholarship.html.
"Alex was well known for his energy and great leadership potential," said Clark School Dean Darryll Pines. "He will be deeply missed."
Published May 23, 2011